Osun Govt. Approves Establishment Of NAPTIP Center In Osun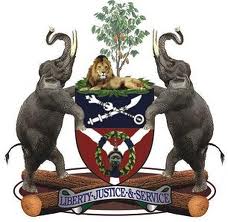 Governor of the state of Osun, Ogbeni Rauf Aregbesola has approved that the National Agency for the Prohibition of Traffic In Persons NAPTIP should have a base in the state so as to carry out their job effectively.
He said the approval of the base ,which he would prefer to be in Ejigbo because of the history of constant migration of the people in the town ,will be paid for by the state government and is in a view to stop the ugly tide of the non profitable migration of people to neighbouring countries in the name of looking for greener pastures.
The Governor was speaking in his office while receiving the team of the National Agency for the Prohibition of Traffic In Persons NAPTIP who came to make a formal presentation of the research report on impact of constant migration of persons in Ejigbo to neighbouring countries.
He said the main reason why the present administration is working assiduously hard to provide basic needs for the people of the state is to ensure they are comfortable and don't have any reason to migrate out of the state in search of a better life elsewhere.
He said  "When there is no commitment by the government to the provision of basic needs of the people ,they people will want to look elsewhere, it is a well known fact that there is no place like home for one to succeed"
While stressing that no citizen of the state will be left unattended to, the state helmsman emphasised that all the life touching policies of the present administration will continue to receive government attention.
"Because we want our people to be comfortable and settle down in the state, we have decided to always assist the aged through the "Agba Osun" programme, we are providing employment opportunities for our youths to give them hope. We are feeding our elementary pupils to assist their parents in given quality education to the majority" the Governor stressed.
He said in a view to make the people of Ejigbo feel more at ease, the state in collaboration with the French Development Agency ,is already working on establishing a French village in the town.
Presenting the report, the Executive Secretary of NAPTIP, Mrs Beatrice Jedy-Agba stated that the town of Ejigbo was chosen for the research because it has all the features of a border town despite not being a border town which has over the years made the people of the town always engage in illegal migration.
She said the trend used to be an advantage for the people in the area but recent research has shown that over the past twenty years it has now become a huge disadvantage for the people of the town and the state as a whole.

While commending the efforts of Ogbeni Rauf Aregbesola in making life comfortable for the people of the state through the provision of basic amenities, Mrs Jedi-Agba stressed that the Agency is willing to partner the state government in achieving the recommendations of the research to stop the ugly tradition.
Also speaking, the Executive Secretary, Ejigbo Local Government, Hon.Tiamiyu Akande stressed that most of the recommendations of the research are what the present administration has been achieving through making life more comfortable for the people of the state.
He advised the people of the state to look inwards and take advantage of the various opportunities being created by the administration of Ogbeni Aregbesola, saying with the present administration in place everybody has an opportunity to make a head way.
"Aregbesola has made life really comfortable for the people of this state, there is no need to go out of the state in search of a better life again. If you are the responsible type you will succeed in this state." He stressed.
In a welcome address, Commissioner for Women and Children Affairs, Mrs Mofolake Adetoun Adegboyega commended the efforts of the present administration for making life meaningful for the masses in the state.
In attendance were the state Deputy Governor, Mrs Grace Titilayo Laoye Tomori, the Chief of Staff, Alhaji Gboyega Oyetola, the Head of Service, Mr Sunday Owoeye and other members of the state executive council.
OSUN NEWS