Economic Recession Is Temporary Test On Transition – Aregbesola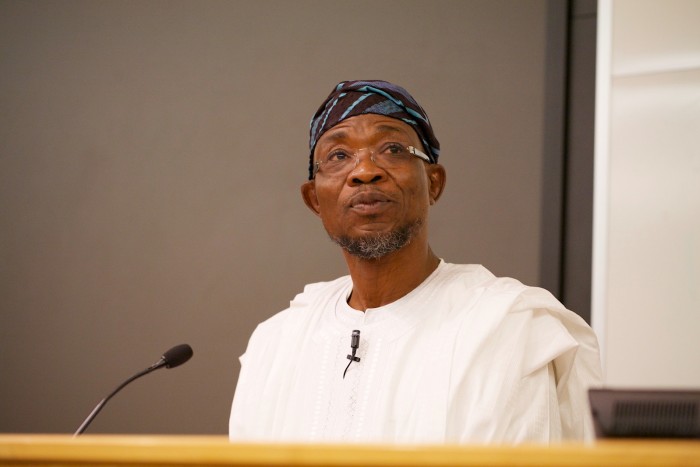 The Governor of the state of  Osun, Ogbeni Rauf Aregbesola, on Sunday assured Nigerians that the current economic recession would soon be over.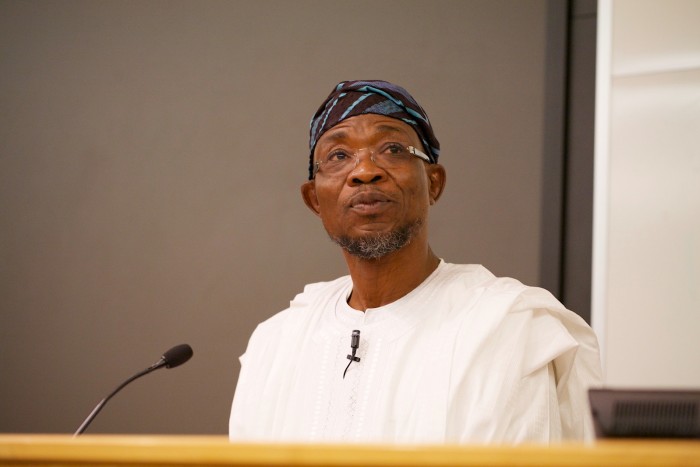 Aregbesola said the present stalemate in the nation's economy remains a temporary test on transition.
The Governor gave the assurance while addressing members of the state Muslim Community who gathered at Osogbo City Stadium to celebrate the Islamic New Year of Hijrah 1438, seen as a period after the migration of Prophet Muhammad from Makkah to Medina.
Mr Aregbesola urged Nigerians to remain patient and embrace the change mantra of President Muhammadu Buhari, saying that the current hardship was being ameliorated.
He attributed the challenges facing the country to bad governance in the past, saying the country had gotten to a stage of putting her predicaments behind.
Too Much Of Sins
Aregbesola, who was represented by the Chief of Staff to the Office of the Governor, Mr Gboyega Oyetola, noted that Prophet Muhammad migrated due to hardship faced in the course of preaching Islam.
He stressed that endurance in the face of hardship was exemplified by Prophet Muhammad, assuring Nigerians that the nation will get over recession.
Governor Aregbesola, who expressed confidence in the ability of President Buhari to bring the much desired change to all facets of the economy, said the APC-led administration would not disappoint Nigerians.
He advised Nigerians to be agents of the change they desired, stressing that "change begins with everyone".
The Governor, however, called on Muslims to sustain tolerance to other religions by living together in peace, love and unity so as to enhance national growth and development.
Mr Aregbesola also used the occasion to admonish the people on the need to pay their taxes, promising that the tax would be managed effectively for the progress of the state.
Earlier, the guest lecturer, Sheik Muslim Husain Akinola, attributed the economic recession to too much of sins.
Speaking on the theme: "Current Economic Recession in Nigeria: Manmade or God Ordained?, Sheik Akinola, insisted that economic recession was caused by Nigerians.
Quoting copiously from the Quran, Akinola who is the Khalifa (heir), Sheik Abdul Baaqi Muhammad, Islahudeen Missionary, noted that Allah had warned against the current hardship period.
He stated that God had promised hardship for any nation that rejoiced in sin, maintaining that the only remedy was for everybody to repent.
This year's Hijrah programme was organised by the State Muslim Community in conjunction with the state government.