Odds Aregbesola Must Surmount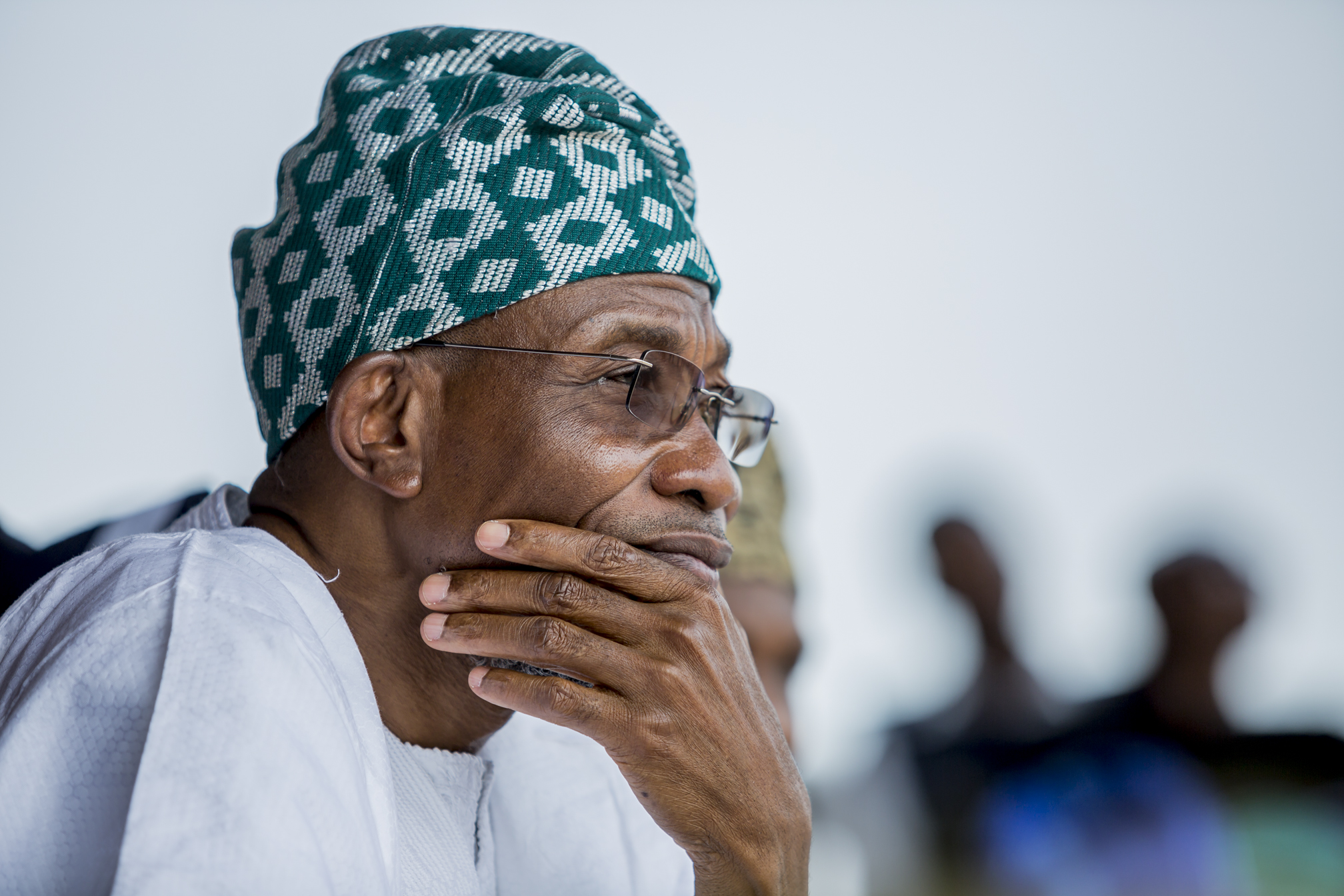 The season of politics and politicking is nigh, no doubt! This is particularly so of the State of Osun where the tenure of the incumbent Governor, Rauf Aregbesola, is gradually winding down. It is therefore natural that those who want to succeed the ebullient governor should be putting their acts and political wiles together. This is also a season that witnesses countless endorsements, anointment and preferences of one politician or candidate over the other. This is the season of rumour, believable and unbelievable. This is the season of harvest of falsehoods, blatant lies and utter untruth. And, most of the time, the incumbent is always at the receiving end of this political tricks and subtle blackmails from within and without his political enclave.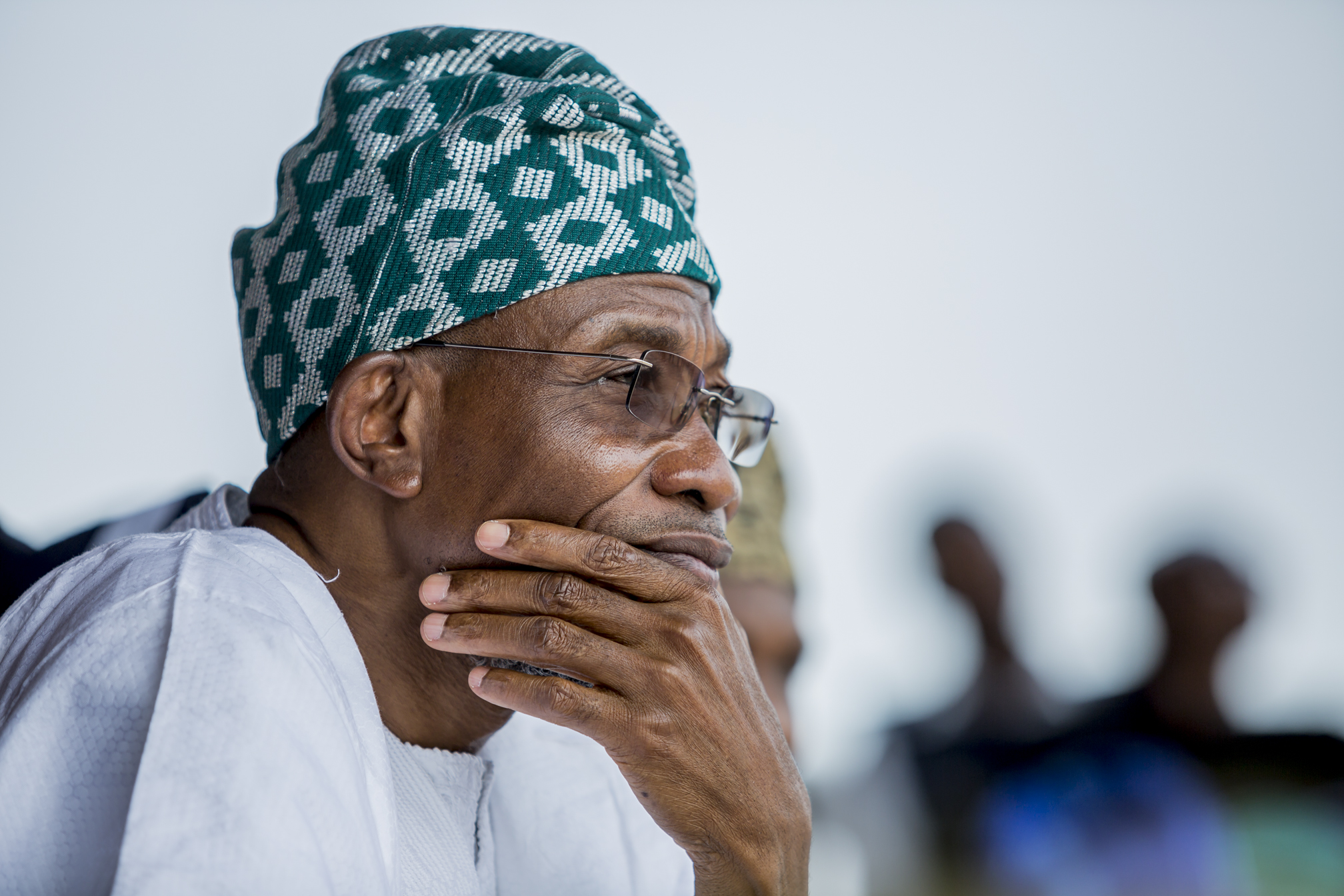 The Guardian newspaper publication of Sunday, March 19, 2017 entitled, "Osun 2018: Odds Aregbesola Must Surmount," is one such political propaganda weaved together to score cheap political goal.
The writer, Leo Sobechi, chronicled an omnium-gatherum of lies and hearsay about the incumbent wanting to contest a senatorial seat and planning to install an amenable successor. It is ideal to start the response by stating that Governor Aregbesola is a Nigerian and a bonafide indigene of Osun with the inalienable right to vote, be voted for, even nominate aspirants for elections, if, where and when he so desires. Besides, he is the incumbent governor, who has not only done well for the State, but also has the right to a "favoured successor," whom he believes can continue with his visionary leadership and ambitious development of the state. To an understandable extent therefore; and like any other political leader worthy of his office, it will not be out of place for him to be honoured with the right of first refusal – of putting forward an aspirant, who he thinks shares the same vision with him and will not derail from the ruling party's progressive ideals.
This exactly is what has been working for Lagos. Asiwaju Bola Ahmed Tinubu did not only exhaust his two terms tenure, he shopped for and left Lagos in the hands of a competent administrator.
This philosophy has continued till date and that is why Eko has been on a developmental pedestal unrivaled by any state in the country. Aregbesola is not losing his sight on this if Osun should – and Osun must not derail – to continue its developmental ascension.
This said, Sobechi's ignorance of the facts on ground even manifested in his inability to understand that Aregbesola's Chief-of-Staff bears Gboyega Oyetola, and not Diekola Ejigbo as he would want Nigerians to believe. Again, while most Nigerians had hitherto been of the opinion that the Deputy Speaker of the House of Representatives, Yusuf Lasun and Senator Isiaka Adeleke were in the same camp and that the former was even the latter's political stooge, for reasons known to him, the writer betrayed the man behind the mask too early in the day with his portrayal of Adeleke as an unstable politician – unstable as water; and a rank bigot; and that's not good enough for the image of either the former governor of Osun State or the Deputy Speaker of the House of Representatives.
It's also common knowledge that a writer bereft of history is a writer adrift. Otherwise, how on earth could Sobechi have forgotten that Adeleke's senatorial nomination and eventual victory at the 2014 election were tied to the benevolence and popularity of Aregbesola? How soon has he forgotten that, but for Aregbesola's insistence to field him, despite serious objections from his Federal Constituency, Lasun certainly wouldn't have been elected a House of Representatives member, let alone his elevation to the position of Deputy Speaker of the Lower Chamber? When these facts are placed on the table, will it be out of place to say that Sobechi's highly flawed piece was sponsored only to promote backstabbing and conscience mortgaging as trades?
Had Sobechi been conversant really with the political structure of Osun, the attempts to make him elevate an Osogbo-based politician, Fatai Oyedele Diekola to the level of a significant political figure in Osun would not have been. Sobechi's reference to Diekola's recent outburst where he castigated the Governor and threatened to make impossible Aregbesola's desire to anoint and produce a successor flies in the face of logic. Indeed, his celebration of this comment by Diekola makes more manifest, the fact that Sobechi was invited to chronicle an affair the substances of which are not available to him. From his ward, to his senatorial levels, Diekola's leaders have disowned him. His royal father, the Ataoja of Osogbo and his entire chiefs recent courtesy call on the Governor was a tacit move by the entire Osogbo establishment to disown him.
In the words of Seneca, "a person's fears are lighter when the danger is at hand." Matter-of-factly speaking, one does not know whether or not the governor has a candidate or will be presenting or supporting an aspirant for elections to the coveted seat. However, contrary to the fallacious allegation of non-performance on the part of governor, let it be restated here that when the succession battle eventually takes-off, Aregbesola's achievements and track records, especially, in infrastructure and human development, will be more than sufficient to take the battle to the doorsteps of those who have turned themselves into his adversaries.
On the used, dumped and disgraced Justice Folahanmi Oloyede, well, though a bit too late, the patient, eloquent truth is that the dismissed jurist has learnt some salient lessons enough to last a lifetime. Any wonder discerning minds saw quickly the motive behind the feigned Internally Displaced Pensioners (IDP) protest where she was sighted recently in Osogbo; another instance of the many evil machinations targeted at the person and government of Aregbesola.
There's no doubt that Aregbesola is still the man to beat in Ife-Ijesa zone, where he comes from (assuming you narrow it down to a senatorial relevance.) Of course, what further evidence do you need than the humiliating trouncing of Iyiola Omisore of the People's Democratic Party (PDP) at the 2014 governorship election in the state? In spite of the massive deployment of Federal Government's military might and resources in support of the carcass called PDP, Omisore's defeat at the election no doubt asserted Aregbesola's popularity in the zone. That's not all! It is also a confirmation that, given the opportunity again, the governor will not only repeat the feat of August 9, 2014 judging from massive jobs done by him between then and now, his sterling performance will also go a long way in translating into votes in his favour.
The Osun East Senatorial District, where the bellyaching adversaries want Nigerians to believe that Aregbesola is unacceptable is one that has witnessed massive development in six years of the Aregbesola administration. Not only the prominent cities of the zone -Ife and Ilesa- have witnessed massive transformation, the entire district continue to be home to new roads, new schools, and other facilities that define the infrastructure provisions of the moment.
By now, right-thinking persons have reduced the 'joke' of "Lagos-based" as bandied by the so-called "home-based" politicians to a wicked comedy. Maybe be Diekola has also forgotten that all who've governed Osun State since inception were not living in the state as at the time of their elections. While Alhaji Isiaka Adeleke reportedly came from the United States to contest in 1992, Bisi Akande was living in Lagos before he became, first Secretary to the Oyo State Government (SSG), later Deputy Governor to the late Bola Ige, following the impeachment of Sunday Afolabi. They need to be reminded also that Prince Olagunsoye Oyinlola was a 'Lagosian' before he came to govern Osun State between 2003 and 2010. Here again, one wonders if the Deputy Speaker of the House of Representatives, who is so much favored in Sobechi's tale by moonlight, is "home-based" going by the warped arguments of the sponsors of this campaigns against Aregbesola.
From the foregoing, though politraders may always want to have their say, it is an unambiguous truth that what Osun needs at a time like this is visionary leadership as typified by the likes Aregbesola. Where they come from is immaterial. And that is and should be our take in selecting Aregbesola's successor.
• Komolafe and Owolabi wrote in from Osun State