Aregbesola Has Fulfilled His Promises – Oyetola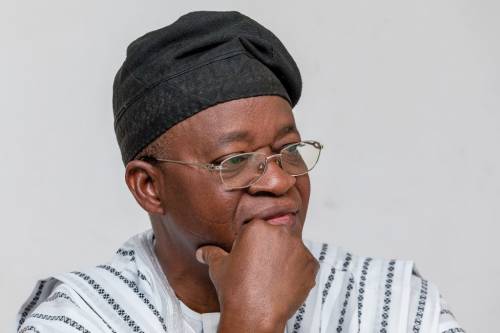 The All Progressives Congress (APC) flag bearer for the September 22 governorship election in the State of Osun, Alhaji Gboyega Oyetola has commended Governor Rauf Aregbesola for keeping his campaign promises to the people of the state in the past seven and half years.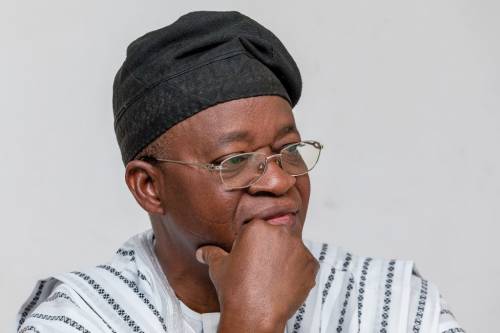 Oyetola gave the commendation while exchanging views with his associates in office especially on issues of salary of workers and pension stipends.
Describing Aregbesola as a trust-worthy Governor,  Oyetola counselled the electorate to continue to believe Aregbesola on his avowed promise to uplift the fortunes of the State even as his administration prepares to wind down later in the year.
The APC candidate contended that the Governor before he took over the mantle of leadership had promised massive infrastructural development, a promise has kept up to date.
He said Ogbeni Aregbesola has promised to offset all arrears of salary and pension deductions and as such deserved to be trusted .
He appealed to workers and pensioners to keep fate with all agreements with the government as they were all entered in good fate and sense of commitment.
Alhaji Oyetola who is the current Chief of Staff said that only a few workers and pensioners were owed just fractions of their entitlements.
He stated that the Governor deserves accolades going by what obtains in neighbouring states where the same economic downturn is affecting states finances.
The APC candidate said "the same Aregbesola never shirked in his responsibilities of free meals for public school pupils, adequate security and quality medical services, he is committed to the welfare of the workers and by the grace God, we are going to continue the transformation programme of the current administration to further make life meaningful to all and sundry."
Alhaji Oyetola who commended the governor for taking education to new heights in terms of infrastructure and performance argued that the present administration met a poor standard of 11 percent pass at WAEC to the current 47 percent and still counting.
He assured that the current showings of public school students shall get better as the current education policy matures with the commitment of the trusted and hardworking teachers currently handling teaching and learning in state public schools.