Urban Development: Aregbesola To Pay N2bn Compensation …As Property Owners Pledge Support For Governor's Second Term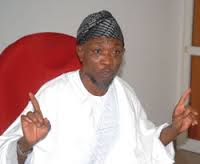 The Governor of Osun, Ogbeni Rauf Aregbesola, has promised to pay a whopping sum of N2bn as compensation to the affected property owners whose properties were affected by the urban renewal project of the government before the end of the year.
The affected people included landlords and tenants along the popular MDS corridor, Fakunle-Olaiya axis, Old-Garage-Igbona-Ayetoro, Ogbaagbaa,-Okefia-Rasco, Ajegunle-Moshalashi Gaji to Orita Baba Onisekere as well as Railway Line axis all in Osogbo, the state capital.
Aregbesola commended the peaceful manner with which the affected people conducted themselves while the separation exercise lasted.
The governor observed that he understands the pain and hardship the urban renewal project has brought to the people.
According him, the developmental stride of the government, especially the urban renewal, is not an attempt to cripple people's businesses or inflict pains on their means of livelihood but to further open the state to the international world for desirable investment.
"As at today, the administration has paid about N812 million as compensation to some of the affected people.
"I have also approved a sum of N2 billion as additional funds to those whose properties were affected.
"We promise that before the end of the year all affected people would have been duly compensated," Aregbesola said.
Speaking earlier, the Commissioner for Lands Physical Planning and Urban Development, Architect Muyiwa Ige, disclosed that various sums of money had been paid to petty traders, whose shops were affected.
He stated that about 1, 500 shops have already be allocated to owners of properties along the MDS corridors.
In his remark, the Representative of the property owners, Mr. Moshood Oladejo, appealed to the government to fulfil it's promise to the affected people.
He also reaffirmed the people's support for the government and the re-election bid of the Governor.
Many of the property owners commended the Governor for being forthright in his promise to the people saying they understood the need for sacrifices in order to ensure the transformation of Osun.