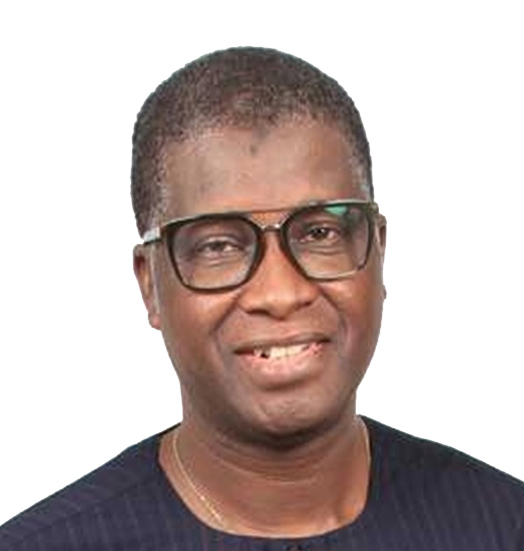 The Deputy Governor
Benedict Olugboyega Alabi was born on July 12, 1965 at Catholic Hospital, Oluyoro, Oke Ola, Ikire to the family of Late John Oyeyemi Alabi and Late Eunice Atoke Alabi both from Ikire township.
His father Late John Oyeyemi Alabi was a thoroughbred civil servant and the first graduate from Ikire. Late John Oyeyemi Alabi took over from the white district officers (DO) of Ikire district office after Nigeria independence. For his thoroughness, love for his people and exemplary performance as District Officer, the people gave him the nick name "Oyinbo Dudu".
Olugboyega Alabi's Mother Eunice by name, was known in her vicinity as an astute business woman.
She lost her husband at a tender age of 45 and was faced with task of fending for her immediate family of nine(9) children and numerous dependants who are relatives.
He business engagements spanned from, bakery (Olugboyega Bread between 1965 and 2000), intercity transportation named "Ibukun Oluwa transport" between 1970 and 1975, Easy life bar between 1965 and 1977, Atoke farms from1970-to date, Golden Penny and Nigeria Bottling Company distributorship 1970-1977to a few others.
At the age of 90, Madam Eunice died in 2012. Coming from this background of an hard-working family and a stunt Catholic values, Benedict Olugboyega Alabi attended Holy Cross Catholic Primary school, Ikire between 1971 and 1977, Baptist Grammar School, Ikire between 1977 and1979, and Lagos African Church Grammar School, Ifako – Agege.