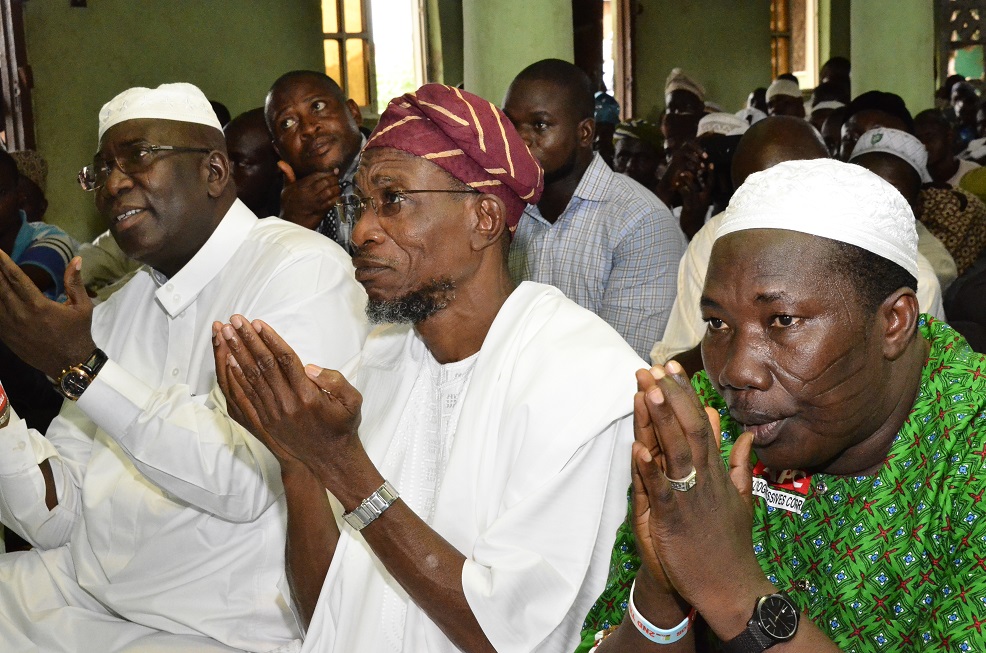 EID FITR: Osun Assembly Speaker Tasks Religious Leaders
Speaker, Osun House of Assembly, Rt. Hon. Najeem Salaam has felicitated with Governor Rauf Aregbesola, Muslim leaders and faithful across the state as the end of Ramadan fasting session is being marked.
In a statement signed by the Chief Press Secretary to the Speaker, Mr. Goke Butika, Speaker Salaam said the import of Ramadan teachings of piety, good neighborliness and sacrifice must not be lost on the people of faith.
He said Nigeria in general and State of Osun in particular need fervent prayer from the people of faith, for the nation is faced with principalities of terrorism, poor leadership and discordant tunes, while the state faces governorship election.
Speaker Salaam frowned at the level of politicization of religions, saying that those who ought to intercede for the people of little faith have been exploiting the name of God to negotiate for their selfish interest, while some religious leaders are confusing their followers on the way to go, having mixed religion with politics of self aggrandizement.
The state parliament then admonished the religious leaders in Osun to preach peace, tolerance, good neighborliness and service to humanity, urging them to close the fault lines instead of widening the gulf of differences in the state.
Signed:
Goke Butika
Chief Press Secretary to the Speaker
State House of Assembly of Osun