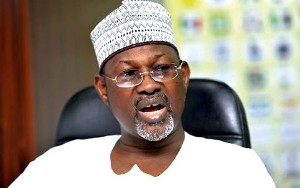 Osun Election: Commissioner Wants INEC To Count Votes Publicly
The Independent National Electoral Commission (INEC), has been urged to publicly count and immediately announce result of the Osun governorship election on 9 August.
Dr Adeleke Ipaye, Commissioner for Local Government Service Commission in Osun, made the call at the presentation of a book: Prof. Olatuji Dare at 70, in Lagos on Tuesday.
"What we expect is that once the election is conducted, the result should be counted openly and result announced immediately," he said.
Ipaye also said that the citizens were determined to cooperate with INEC to ensure that the election was free and fair.
He advised INEC to ensure that the election was transparent and featured "one man, one vote".
"INEC must ensure that the election is free and fair because the people of Osun will be monitoring the exercise just as the whole world will be watching," he said.
Ipaye said that all hands were on deck to ensure that the election was conducted under the most secured and transparent atmosphere.
On the forthcoming Osun-Osogbo Cultural Festival, Ipaye described Osun as a traditional state, which he said was always prepared to host the world.
He said the government had put arrangements in place for the success of the festival.