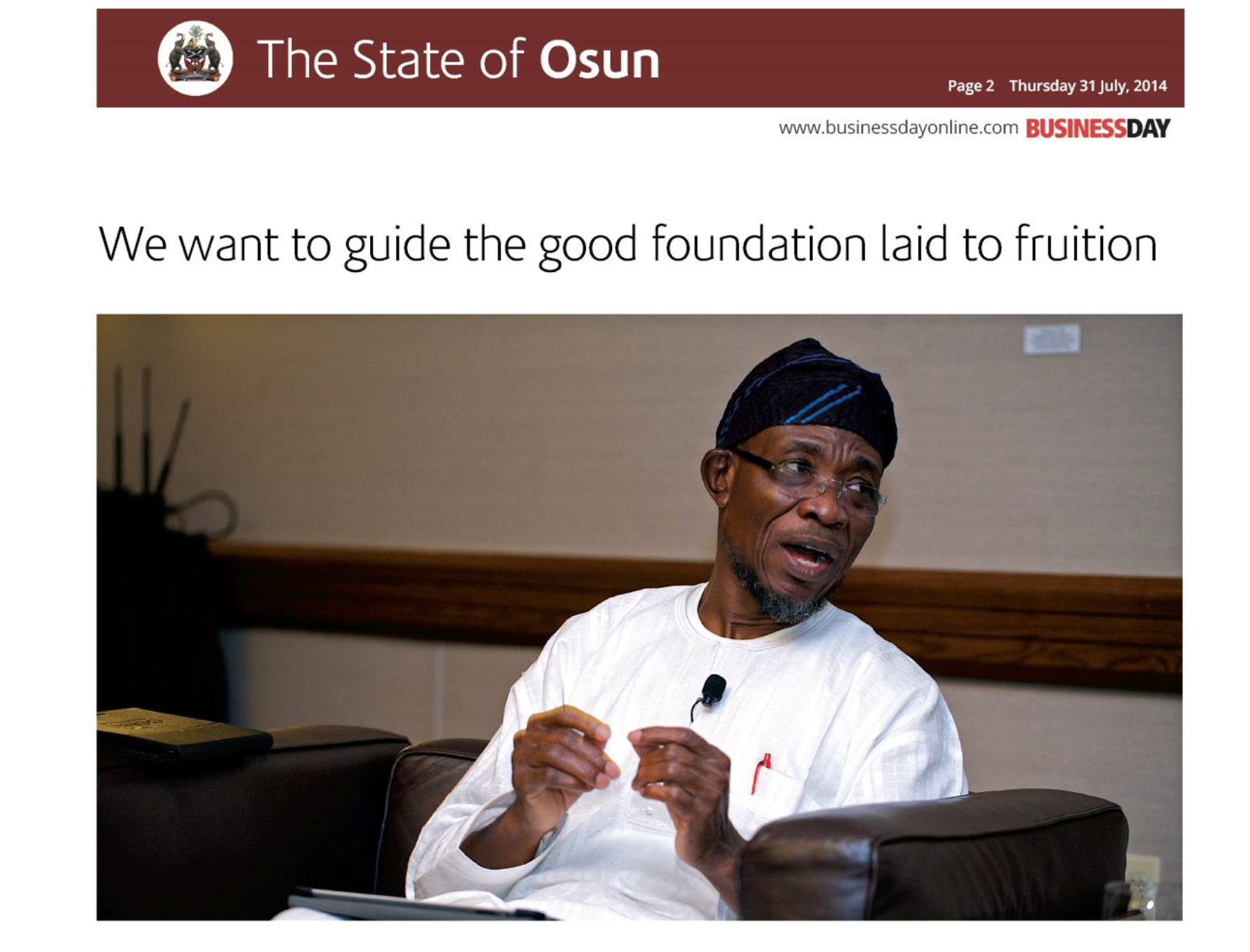 My Priority As Osun Gov, By Aregbesola
Ahead of the August 9 governorship election, Governor of the State of Osun, Ogbeni Rauf Aregbesola, has reaffirmed that total transformation of the state remains his top priority.
Aregbesola was speaking while rendering account of his stewardship during a programme organised by All Christian Leaders and Ministers Forum (ACLMF) at the auditorium of Olorunda Local Government Secretariat, Oshogbo, Osun State.
The governor, who was represented by his deputy, Laoye Tomori, declared that his administration was determined and focused on ensuring total transformation of the state to a modern mega city.
Aregbesola maintained that his government's resolve to turn around the fortunes of the state has redefined governance in the state and thus has given democracy its real meaning as a government of the people.
He noted that about 20,000 youth were employed by the state within his first month in office through the Osun State Youth Empowerment Scheme (O'YES) as a result of his devotion to constructive engagement of the youth.
In addition, he said, his administration has showed commitment to education with the on-going overhauling of school infrastructure, training and development of teachers, encouraging basic school enrolment through free meals and uniforms, and lately the launch of the "Opon Imo" or "Tablet of Knowledge", mini computers consisting over 65 textbooks covering various subjects, to be distributed free to all secondary school students in the state.
Earlier in his address, the National President of ACLMF, Rev. Sam Ogedengbe, explained that it has been the practice of the group to invite candidates to reel out their plans and manifestos to the people before being elected and at the same time, after being elected, to render account of their stewardship to members of the public.