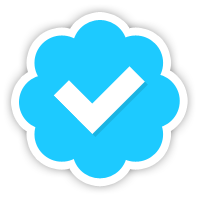 VERIFIRED And Certified For Victory, Aregbesola Scores Another Goal On Twitter Social Media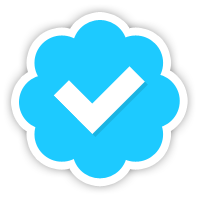 Ogbeni Rauf Aregbesola the unusual Governor of Nigeria's most-politically conscious State of Osun, has scored another brilliant goal with Twitter Verified Status which occurred earlier this evening. This digital milestone makes him among the elite 37,000 Twitter "Influencers" globally out of about 600 million Twitter users worldwide.
Aregbesola capped the 2014 social media metrics by being "the last man standing" among the 2014 Top 100 Social Media Influencers from Nigeria with 70,000 followers, thereby occupying the 100th Position. He has since inched up to the 96th position due to the momentum-generating electioneering season which has thrown up opposition challenger General Muhammadu Buhari (GMB), presidential candidate of the All Progressives Congress (APC) whose Twitter followership has also risen phenomenally to over 94,000 followers in 2 months!
It is no wonder he was recently chosen by his party (APC) to spearhead the Presidential Campaign of Muhammadu Buhari (GMB) as Coordinator for the six South West states of EKITI, LAGOS, OGUN, ONDO, OSUN and OYO States, and also to replicate his resounding victory across Yoruba land.
Aregbesola is one enigmatic politician who has effectively deployed social media and web optimisation strategies to win political battles from as far back as 2008 when he was rigged out of the 2007 Governorship election of Osun State, Nigeria. His deft deployment of the informative power of the web exposed the crude rigging of the Governorship election by those he called "VOTE-ROBBERS". He did well and successfully wrought victory and reclaimed his stolen mandate.
Read Also: How The Top 100 Twitter 'Influencers' Finished 2014, Two Governors – Fashola, Aregbesola Made It
Aregbesola is top 5th politician from Nigeria to be verified by Twitter coming after Babatunde Fashola, Atiku Abubakar, Bukola Saraki and latest entrant, Muhammadu Buhari, as at January 28th 2015.
Outside of Senator Bukola Saraki a former Governor of Kwara State, and Governor Babatunde Fashola, Aregbesola is the second Governor with great social media influence in Nigeria in the Top 100 bracket. He deployed his social media team effectively to out-paced federal might during his re-election battles in August of last year, 2014 and, used the expository power of the internet to nip in the bud all the attempt by the opposition to massively rig that election by timely and instant exposition of verified collated results from the polling units which he incidentally has digitally mapped and marked with his party APC agents who digitally transmitted all verified and collated results. This singular move thwarted efforts to delay and announce manipulated results because the estimated results from all units were already in public domain and would have been herculean for the vote-robber to announce the altered result without consequences.
Our correspondent interviewed the Governor and this is what he has to say: "Verified Status with global social media platform like twitter is good but the greatest verification this year would be to put food three times daily on the table of millions of hapless Nigerians, and, creating jobs for the tens of millions of unemployed youths of our nation. I pray the February Elections would usher our party the APC and Candidates starting from General Muhammadu Buhari to the lowest House of Assembly candidates as verified and certified victors to bring good tidings and good governance to our troubled nation in the throes of economic mismanagement by the buccaneer party PDP that has destroyed Nigeria in the last 16 years of their brigandage!"
All Hail the social Media Governor of the year 2015: OGBENI RAUF AREGBESOLA!