PDP's Continued Attacks On APC Campaign Trains Illustrate PDP's Frustration, Assured Defeat -Aregbesola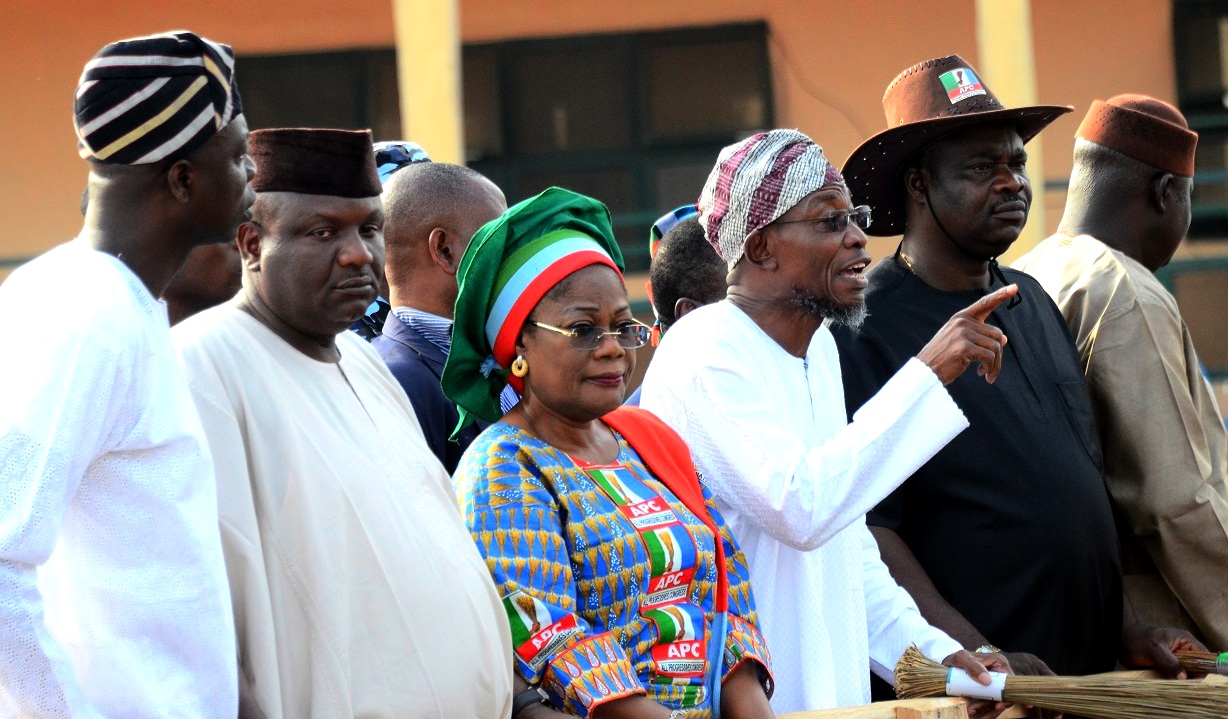 The governor of Osun, Ogbeni Rauf Aregbesola, has condemned what he described as dastardly and barbaric attacks on members of the All Progressives Congress (APC) in Ilase and Ibokun in Obokun Local Government of the state on Friday by the Peoples Democratic Party members.
Several APC members were injured, posters of contestants, APC flags and the podium on which the governor was to address the gathering were seriously damaged.
In a statement issued on behalf of the Governor by his Director Bureau of Communications and Strategy, Semiu Okanlawon, also alleged that an APC woman member's ear was slashed with matchet and was quickly rushed to an undisclosed hospital.
It was gathered that the governor had gone to Obokun Local Government to campaign for his party and its contestants for various positions when the PDP members attacked the APC members.
An eye witness account revealed that Aregbesola and his entourage had gone to pay homage to the Ilase monarch when the crisis started.
PDP members suspected to have been sponsored by Ade Fadahunsi, the senatorial candidate of the PDP in Osun East senatorial district.
The hoodlums were said to have shot into the air sporadically to scare the waiting APC crowd before freely destroying the flags, posters and the campaign podium.
People had to scamper for safety as the PDP thugs had a field day unleashing mayhem on innocent people.
The governor on his return to the campaign ground, said he was shocked with what he saw, describing it "callous and condemnable."
Aregbesola therefore called on security agencies to investigate the unprovoked attack against APC in the area and call on PDP to desist from this ignoble act.
Aregbesola was quoted as saying, "We, as a party, are responsible and peace-loving. We are loved by the people.
"It is those who do not have electoral value that will attack the same people they ought to patronise for votes.
"We are popular and we are on ground. This people resort to violence because they know that they don't have the support of the people.
"We however remain undaunted. We will not the cowed by anybody in the state. In the last four years, my government has restored peace to the state. We call on security agencies to be proactive and deal with anyone, whose sole agenda is to cause violence in the state," Aregbesola said.
He however called on APC members to remain calm and law abiding, saying they should refrain from returning violence for violence.