Governor Adeleke Extols YEMKEM at 60.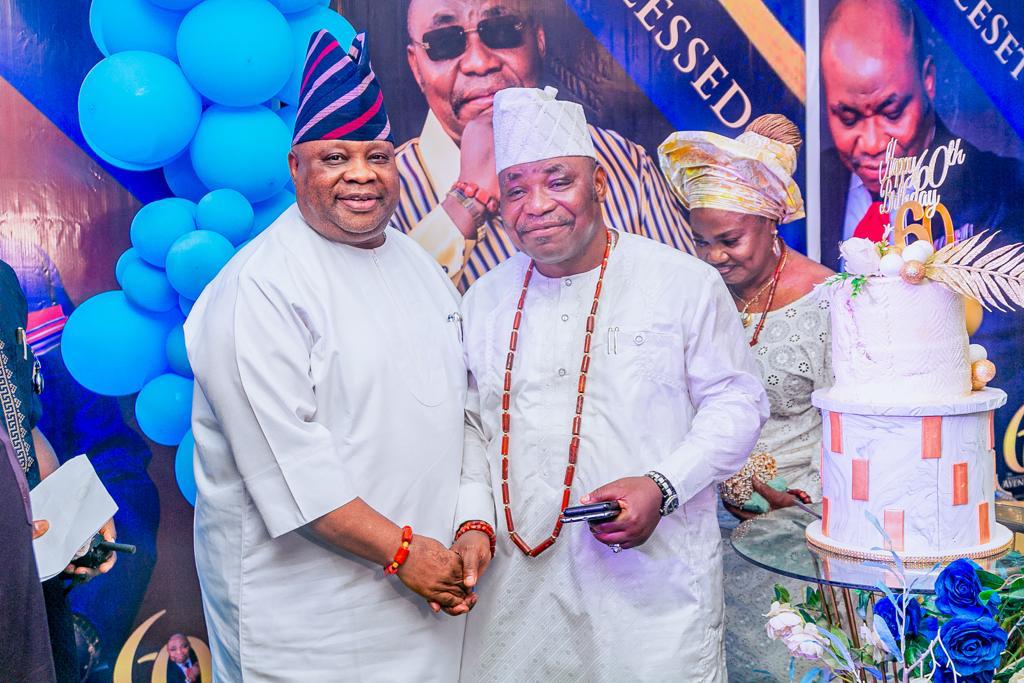 LAGOS – 24/09/2023 – Osunstate.gov.ng
Osun State Governor, Senator Ademola Adeleke has commended Dr. Akintunde Ishola Ayeni popularly known as YEMKEM for his positive impacts in the lives of Nigerians.
The Governor stated this while speaking at the 60th birthday celebration of Prince Ayeni Gowon Estate, Ipaja, Lagos State
Senator Adeleke said he is proud of the many life-saving discoveries in the field of traditional medicine in Nigeria by the celebrant which has made him to cure millions of Nigerians of numerous ailments.
The Governor who endorsed YEMKEM products said "I am using their products and can testify to their potency and efficacy".
Senator Adeleke, who endorsed the products of YEMKEM International , called on the national icon of traditional medicine to come and establish a branch of his company in Osun State, promising that the state government will support the company in any way possible.
According to Senator Adeleke, "it's pertinent for all of you who are n the traditional medicine industry to rally round YEMKEM and avoid envy and jealousy so that the industry will keep growing from strength to strength".
The Governor described YEMKEM as a very reliable friend who could be trusted with anything.
He prayed to God to bless the celebrant with long life and prosperity.
Speaking earlier, Dr. Akintunde Ayeni described Senator Ademola Adeleke as a hero who neither forgets nor forsake his old acquaintances.
Signed
Mallam Olawale Rasheed,
Spokesperson to State Governor.