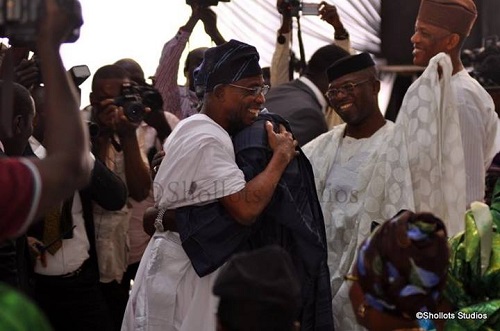 PHOTO NEWS: In The Spirit Of Sportsmanship – Aregbesola, Oyinlola Spotted
Politics is all about game. Your political opponent is not your enemy. There may be divergence of views and interest; these should not undermine our spirit of sportsmanship.
Politics is not a 'do-or-die' affair. One's political opponent today may be one's Running Mate tomorrow.
This virtue displayed by Ogbeni Rauf Aregbesola and his immediate pass predecessor is a virtue worthy of emulation.
OSUN DEFENDER