Osun Partnership With Micro Finance Banks To Strengthen Development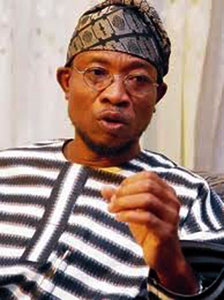 Pursuant to the poverty eradication and the empowerment of the rural populace, the state government of Osun is willing to partner with the Microfinance banks in the state for people to have access to micro- credit loan.
With this initiative of the State Government of Osun in partnership with micro-finance banks is to strengthen Mr. governor's gesture to the people through his heavy investment on agriculture and commerce as springboards of development in the state as demonstrated in the distribution of improved seedling and good rural roads through O-RAMP.
A release from the office of Permanent Secretary, Ministry of Finance, Mr. Ayanleye Aina enjoins all interested Micro-Finance Banks to come and partner with the State Government either as unit banks, state or national with their five years Audited Financial Statement on or before Friday 27th December, 2013 and submit the documents to the Office of the Permanent Secretary Ministry of Finance, Osogbo.