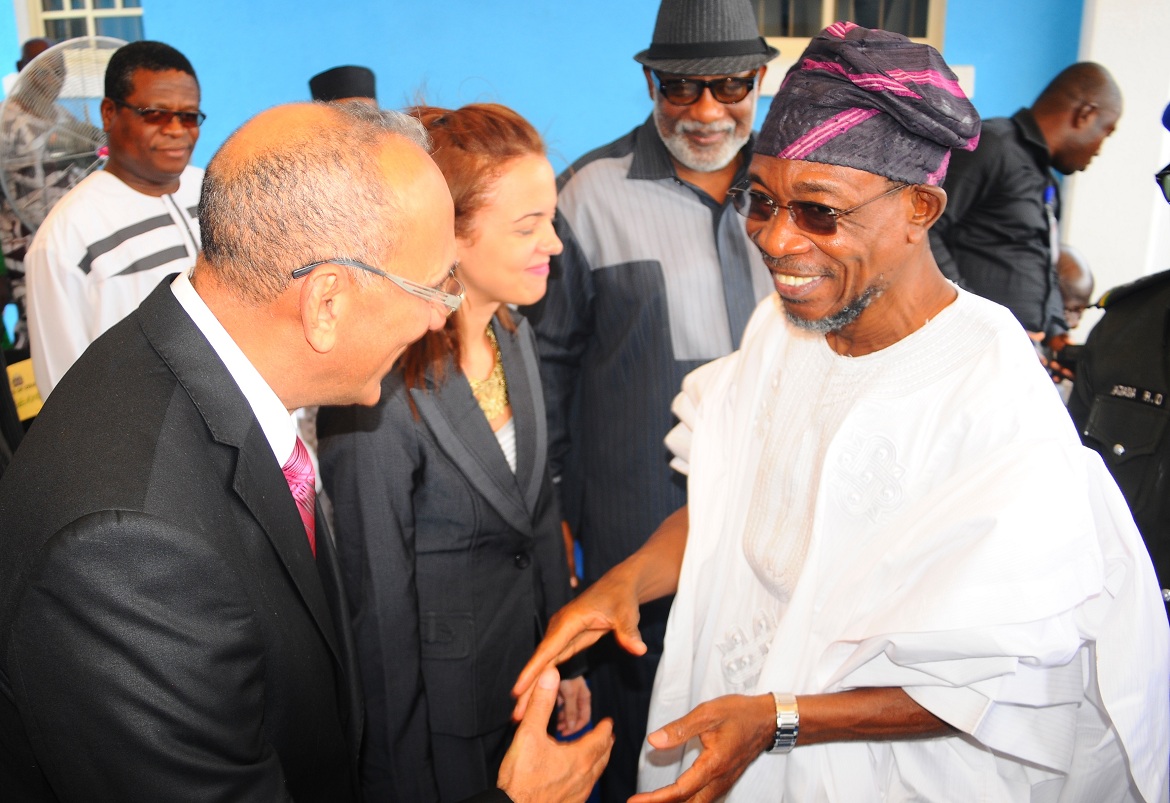 Osun's Industrialization Moves Yielding Fruits –Bureau

The Bureau of Communications and Strategy, Office of the Governor, Osun,on Sunday said the Governor Rauf Aregbesola administration's concerted industrialization efforts are yielding fruits.
The Bureau said the berthing of the Rlg Adulawo Technology City, in Ilesa represents the gradual realization of the dream of an industrialised Osun where economic and commercial activities will be buoyant enough to sustain the people.
In a statement against the backdrop of the commissioning last Thursday of the Rlg Adulawo Technology City in the state, the Bureau explained that an ingenious approach to industrialization of a hitherto unindustrialized state has opened fresh hopes of more industries that will make job opportunities more abundant.
The Bureau's statement, signed by the Director, Mr. Semiu Okanlawon, said with the opening of the new technology city, Osun has recorded a landmark with the assemblage of Information Communication Technology devices such as ipads, laptops, telephone handsets, plasma television where youths from the state are assured of more employment opportunities.
"The consistent, ingenious job creation strategies being employed are helping to realize the dream of banishing poverty and unemployment in Osun. The Rlg Adulawo Technology City, a $50million worth investment by Rlg of Ghana, opens yet another opportunity for our people. At least, no fewer than 100 graduates of the OYESTECH scheme have been absorbed in the first instance. There is certainty that more graduates will be employed in that company."
The Bureau reminded the people of the State that the same initiative that brought the Omoluabi Garment Factory to Osun assisted in facilitating the coming of the Rlg Adulawo Technology City.
"Having realized that Osun requires immediate industrialization, the government of Rauf Aregbesola is employing all methods to encourage investors to come this state. This is a complete departure from what obtained before the advent of this administration where the entire environment was unfriendly to investments either for local or foreign investors.
"What is more? With adequate security put in place, good road networks that link the various parts of the state, a re-orientated populace that now embraces the ethics of hardwork and honesty in businesses, the state is now more than positioned for new job creating ventures either through the government or public private partnership initiatives," the Bureau explained.
The Bureau therefore called on the citizens to further increase their support for the government, adding that this would only strengthen the government's resolve to facilitate the berthing of more rewarding ventures in the state.