Education Policy: We Have The Highest Increase In Public School Enrollment – Osun govt.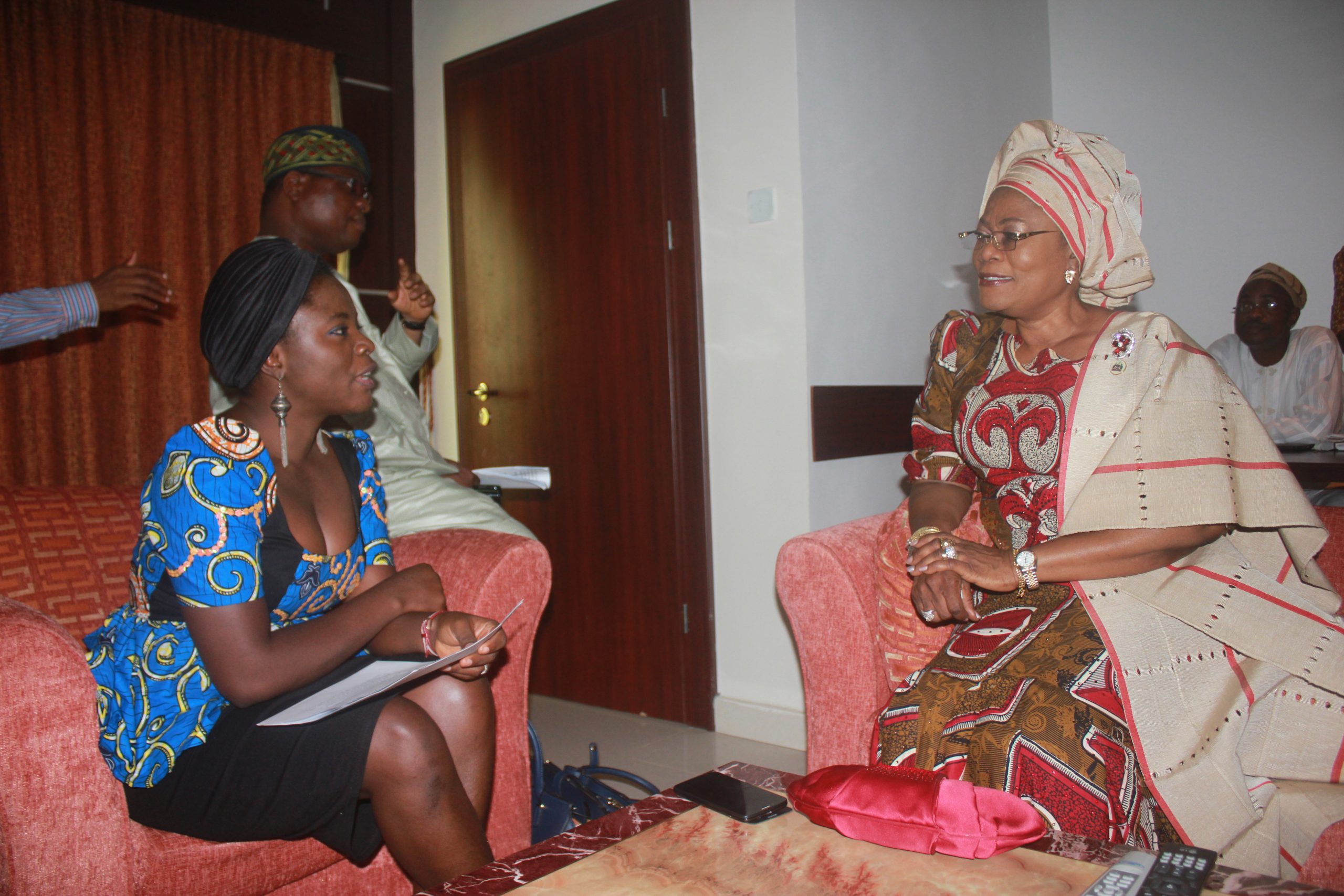 The Osun Movement for Peace (OMP), a non-governmental organisation, on Wednesday, March 12th , organised a symposium in Osogbo, tagged: "Osun education policy in perspective: Issues, challenges and imperatives". The symposium was organised with the aim of examining the education policy in the state, to allow for a more informed and objective assessment.
Speaking on the Topic: 'Understanding Aregbesola's Education Reforms in the State of Osun', the Vice Chairman, Osun Schools Reclassification Committee, Dr. Isiaka Ayodele Owoade said that the Osun education reforms have probably been the most discussed public policy in recent times.


According to him: "In terms of benefit, although it is early but we are already beginning to see some positive benefits that can be attributed to the reforms. One of such, is the students' performance in WAEC which has improved by 43% between 2010 and 2013. Our objective is to reach 100% pass rate".
Other benefits pointed out by Dr. Owoade are the reduction in students' drop-out rate and the curbing of indiscipline among students. "When Chief Obafemi Awolowo introduced the Free Primary Education policy in 1955, some people opposed very strongly, but today we all thank God that the late sage did not revert the policy, and the policy has been applauded by posterity," he stated.
Giving the keynote address, Mrs. Titilayo Laoye-Tomori, the Deputy Governor who also doubles as the state Commissioner for Education, spoke about the education policy implemented under the Aregbesola tenure, highlighting some of the benefits derived from them. "According to the National Bureau of Statistics December 2013, report, the State of Osun has the highest increase in public school enrollment in Nigeria" said Mrs Laoye-Tomori. She stated that the State of Osun has spent N900 million on the O'Uniform project, providing students with uniforms at subsidized rates.


"We now pay WAEC fees for all students in Grade 12, and have spent N400 million on WAEC fees for 32,035 students. School fees for students in University of Osun has been reduced from N198,000 to N100,000. Every student in law school is now entitled to N100,000. We were ashamed of what we met on ground, and are happy with the huge improvements we have made over the years," said Laoye-Tomori.
While speaking on the topic 'Media social responsibility and the non-partisan communication of government policies (with reference to the Osun State educational policy)', Prof. Ayo Olukotun, Dean of Faculty of Social Sciences, Lead City University, Ibadan, said, "Journalists need to be wary of politicians who might want to use them to cause disaffection. That you have a good policy or programme does not mean it will be widely accepted. All sides should be allowed fair play for their ideas and policies to be tested," he advised.
The scholar and Punch Newspapers columnist went on to highlight the major objectives of the Osun Education policy, which include: Overhauling school infrastructure, Standardising school uniforms, and deployment of innovative teaching materials and learning aides, among which is the award winning 'Opon Imo'. In his closing remarks, Prof. Olukotun said "newspapers and the electronic media are free to take positions; what is crucial is that in doing so, they should be scrupulously fair and ensure that whatever position they take is based on verifiable facts".
Present at this event were representatives of all major media platforms, heads of major governmental and non-governmental organisations, dignitaries from the Osun State Ministry of Education and other relevant stakeholders.
YNAIJA