'Osun Education Policy Yielding Fruits'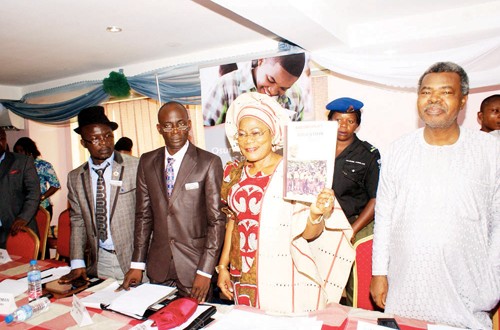 The Dean of the Faculty of Social Sciences, Lead City University, Ibadan, Prof. Ayo Olukotun, has urged journalists to stay away from propaganda, exaggerations and falsehood, which could mislead the public.
As elections draw near, he urged them to be balanced in their reports and not allow themselves to be used by politicians.
Olukotun spoke yesterday in Osogbo at a symposium, tagged: "Osun education policy in perspective: Issues, challenges and imperatives", organised by the Osun Movement for Peace (OMP), a non-governmental organisation.
Speaking on "Media social responsibility and the non partisan communication of government policies (with reference to the Osun State educational policy)", he said journalists need to be wary of politicians, who might want to use them to cause disaffection. Olukotun said: "Newspapers and the electronic media are free to take positions; what is crucial is that in doing so, they should be scrupulously fair and ensure that whatever position they take is based on verifiable facts."
Osun State Deputy Governor Mrs Titilayo Laoye-Tomori said the aim of the education policy was to make pupils useful to the society.
Mrs. Laoye-Tomori, who is the commissioner for Education, said the policy had been yielding fruits, adding that the West African Examination Council's (WAEC's) record showed that 43 per cent of pupils were "matriculable", as against the three per cent recorded before the Governor Rauf Aregbesola administration.
She said the policy arrested the rot in the sector, adding: "Before the inception of our administration, the education sector was left to suffer. There was no infrastructure in public schools; teachers' morale was at its lowest ebb; pupils were not only running away from schools, they were also disinterested in education. The statistics tells it all."
Special Adviser to the Governor on Lands, Physical Planning and Urban Development, Dr. Isiaka Owoade said: "The new education policy was designed to be functional by deploying it to meet societal needs."
THE NATION