Aregbesola's Transformation Works In Osun Goes Global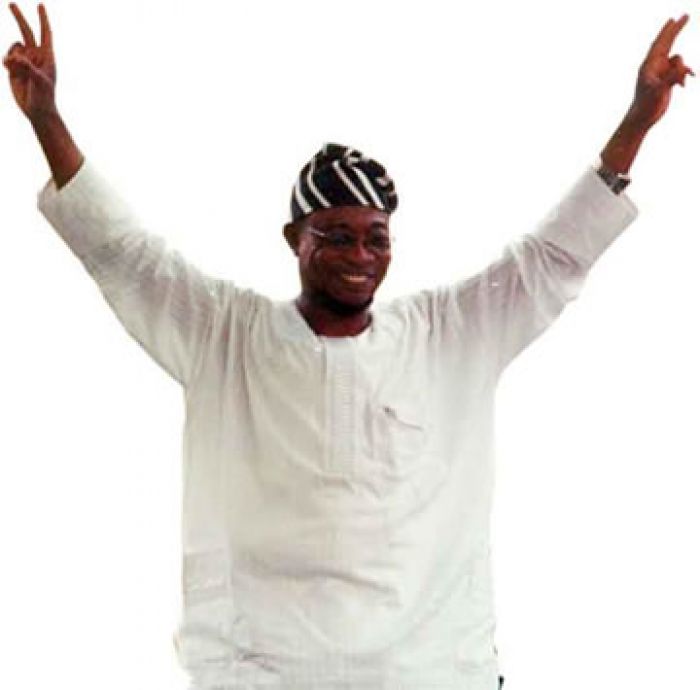 International and award winning journalist and documentary filmmaker, Niyi Babade, has started a research and fact- finding documentary film on the State of Osun. The project which starts with a drama portraying the beginning of the state since creation and the transition to the present day Osun will take the production crew to the famous 9 Cities that make up Osun State namely Iwo, Ila, Ikirun, Ejigbo, Osogbo, Ilesha, Ile-Ife, Ede with special focus on all the developmental progress that have been made since the inception of  the administration of Ogbeni Rauf Aregbesola.

It should be recalled that Niyi Babade's work on MKO Abiola, "Journey to Matrydom" won several international awards including that of Aljazeera in 2010. He was also commissioned by late Gani Fawehinmi to produce a documentary on the late friend of the masses.
Fondly known as the 'Miracle Man' Niyi Babade, has worked with reputable international media houses such as Reuters, Associated Press, CNN etc. where he made giant strides and rose to the pinnacle of the profession. He clinched the prestigious Pulitzer prize, and has shot documentary films such as "Journey to Matrydom," about MKO Abiola; "Senior Advocate of the Masses (SAM)" about Gani Fawehinmi, amongst others.
Commenting on the documentary, Babade said, "It will show cultural and historical links the people of Osun share as well as refresh political memories. It will put on record, the giant strides of Aregbesola as a Change Agent and I'm confident that the documentary will send ripples here and there and leave the public adequately informed.''
Osun State under Ogbeni Rauf Aregbesola who came into office in 2010, has witnessed phenomenal development in all sectors of the economy. Aregbesola has paid particular attention to education, ensuring that it is cheap and affordable for students to access quality learning. The governor launched an electronic tablet, "Opon Imo," last year which is a computer device that gives students the opportunity to browse the internet and come across relevant information to their studies.
The roads in Osun State have also been given a new lease of life, as many of them which had been abandoned have been repaired by the current administration. The healthcare sector has, as well, witnessed a tremendous turn-around as many new hospitals have been built, with abandoned ones refurbished.
Currently, Ogbeni Rauf, as he is fondly called, has gotten the nod from his party, the All Progressives Congress (APC) to contest for a second term later this year.
E-24 MAGAZINE