Abducted Girls: Aregbesola Calls For Intercession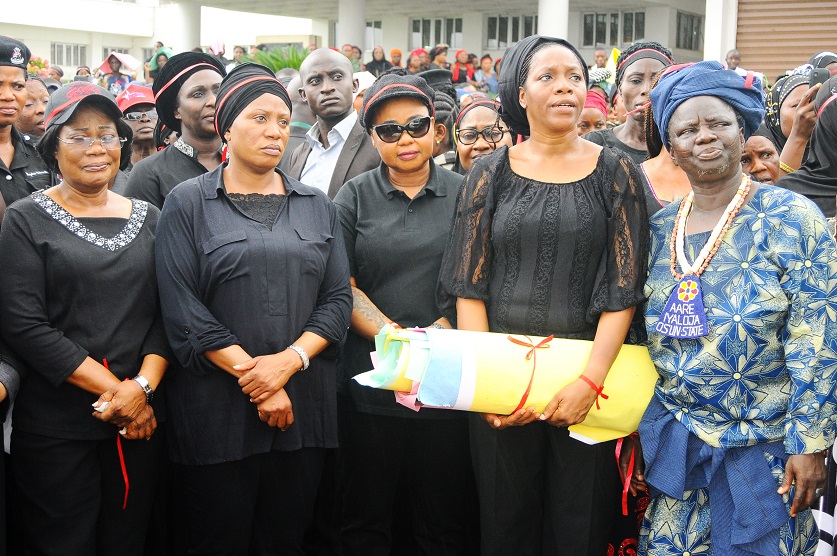 The Osun State Governor, Rauf Aregbesola, has urged all religious groups in the state to continue praying for the safety and unconditional release of the abducted schoolgirls of the Government Girls Secondary School, Chibok, Borno State.
Aregbesola, who spoke through his Senior Special Assistant on Community Forum, Olatunbosun Oyintiloye, on Monday, at a special service organised to pray for the state and Nigeria, at Everlasting Rock Ministry Church, Ibokun, said the girls needed prayers, as the search by security agencies continued.
He noted that bombing, killing and kidnapping of innocent citizens by Boko Haram insurgent must not be seen as a religious issue but as a grave act of inhumanity against man.
The governor described Boko Haram insurgency as a revolt against the entire socio-political order in the country.
Aregbesola also noted that terrorism would send bad signals to investors and cripple economic activities in the affected areas and added that the menace should be fought without religious sentiment.
He also said the activities of Boko Haram were outside the tenets of Islam, which he described as a religion of love and peace. He said Boko Haram target was to destabilise the country by all means.
He said, 
"That is the more reason we must pray fervently and without ceasing for the unconditional release of these girls, not only in places of worships, but also in our homes too. We should pray so that they can be reunited with their families who have been in sorrow since the unfortunate incidence. We must continue to pray until these girls are released and Boko Haram insurgency in this country becomes a thing of the past."

Aregbesola however used the occasion to urge the people to be more vigilant and report any suspicious movement or objects to security agencies.
He also urged parents to warn their children against being used by politicians to disrupt peace in the state. He also warned the people against selling their voters cards to "desperate politicians."
OSUN DEFENDER