OPINION: #BringBackOurGirls: Beyond Politics, How To Avoid A Repeat!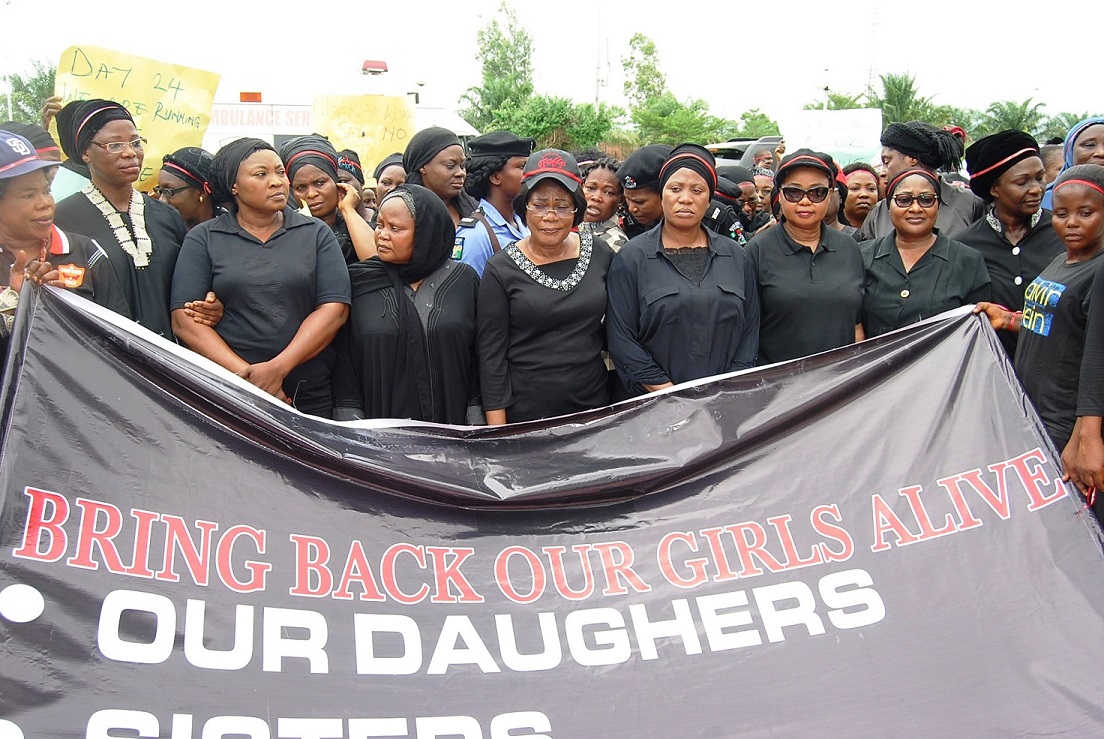 I am a Nigerian, proud of my country and what our fathers and those before them have achieved.  I am an "Andrew", one of those that left these shores for greener pastures but fortunate enough to be one of those that have come back home after 18 years of living in the west.
I would like to first address the barrage of western media coverage of the unconscionable act of the abduction of over 270 of our daughters and children in Chibok about three weeks ago. I want to state categorically that this is a sad time in the history of our nation with our daughters missing. The question is does this event warrant the nonstop barrage by the western press on our country and how 'we' and our country are failures?  Nigeria all of a sudden is a pariah in the world stage because of this single event carried out by evil men?
Let us take a step back in the not too distant history, did the event of September 11th 2011 not happen in the United States with over 4,000 lives lost on a single day in a single location? Did the terrorist bombing on the London Underground not happen in July 2005 in the United Kingdom with several lives lost? Did the governments and people of these countries become pariahs on the world stage? All nations and people worldwide rallied around the people of these western countries to condemn and support them through the difficult period in their history. The people and most importantly of the UK and USA learnt from these incidents, looking at root causes and taking preventive action to avoid a repeat of those horrendous incidents. Nigerians need to proudly be united at this difficult time and ensure this never happens again.
We must and will find our girls with the assistance we are now receiving from several countries but as a nation and people, we need to address a few issues.
The incident at Chibok was a failure of leadership, whose leadership you may ask? Failure of leadership of you and I; not just the Federal Government of Nigeria or the state governments alone.
As a people, we have buried our heads in sand individually like ostriches, with no concern for our fellow Nigerians, while this may have been more rampant with the political class, we have all stood by over the last few years of our democracy watching as the divide between the rich and poor grew wider, equality in standards no longer existed in the nation our fathers and fore father fought and died for. The middle class disappeared and we just watched; it is not my business! I am not a politician! As long as I can feed my immediate family, nothing else matters! "We the people" had the power through the ballot box to engender change, put true servant leaders in leadership positions with policies and programs to deal with germane issues of infrastructure, development, improving the economic lot of Nigerians as a people both now but most importantly for the future but we keep failing in this regard! We allow a few miscreants without vision or leadership qualities either get voted or rigged into office. That is a topic of discussion for another day and piece though!
Let's get back to the issue at hand, why did Chibok happen? What do we need to do to avoid a repeat! Are there local solutions that have worked anywhere in the African or Nigerian environment?
Respectfully, I put it to you that Chibok happened due to a lack of engagement of the youth in our environment. It happened because of the inequality of standard of living between the 'haves' and 'have-nots' that are neighbors in my country and the flagrant display of ill gotten wealth.
Rather than engage our youths constructively, they were used for political gains, stupidly in most instances armed and then dumped by their political benefactors! What do young people in this situation do? Help themselves through violence and crime! Why are we surprised!
It is at this point that I will like to refer our leaders and but most especially you, the reader of this piece and our nation to one of the states in Nigeria, the state of Osun where a guy who calls himself 'Mister' Governor has lead his team and positively dealt with a variant of this issue of youth engagement, personal self worth, building bridges and security through various programs of which I will only focus on one, the OYES program.
In 3 years, 40,000 unemployed youths were engaged by the leadership of this state between 2011 and 2013, what do you as an intelligent Nigerian think happened to crime rate in the State of Osun? Of course it went down! These were individuals that were sitting at home frustrated with themselves, their parents, community and of course their government. These were youths that had little or no self worth of themselves now adding value to their community. Waking up in the morning and having a sense of purpose, dignity in contributing to their community and environment but most importantly being taught life skills on independence. Some of the graduates of this scheme have become farmers, business owners etc. The first female ambulance driver in Nigeria is a graduate of this scheme.
Is this scheme an end all be all solution to our issues? No, but it is a bridge, a solution in the right direction. My fellow compatriots and lovers of our nation, why would the World Bank recognised this initiative as a solution that addresses youth engagement in developing countries but we in Nigeria cannot see the benefits as leverage! Forget whose innovation it was, forget their political party, let us as a people begin to use what has worked or is working towards the development of our nation, Nigeria, the giant of Africa.
I know I said I will only mention one thing but pardon me I just love my country too much.
When will you and I start holding our leaders to account to implement policies that may not be popular but that positively impact and benefit our people? In Tanzania, Julius Nyerere changed the national language from English to Swahili to bring about unity of purpose amongst the several tribes and languages in his country; today the people are stronger as a nation. Nkrumah in Ghana made the 'Kenteh' the uniform of the nation, can you imagine the number of jobs that policy created and maintains in their textile industry, what that that single policy has done and continues to do for the Ghanaian economy?
In the State of Osun, Rauf Aregbesola, Mr. Governor introduced a single free uniform for all students in primary and secondary schools. All the uniforms are produced in his state making over 3,000 unemployed people get trained as tailors with a feeder system with new student intakes and replacements yearly, is it a surprise that the Nigerian Federal Bureau of Statistics named Osun the state with the least unemployment in 2013 with less than 3%.
While I'm not a statistician, I was at a forum a few days ago when someone said that Katsina and Kano indigenes at some point in the history of Nigeria formed around 20% of the manufacturing workforce because of the textile industry, which is now docile!
Can you imagine what it would mean to unengaged youths in the state of Katsina and Kano, even the entire northern Nigeria if the Federal government of Nigeria made 'Ankara' the uniform of this nation with all civil servants wearing it with minimal deduction made from their salaries. Cap that with a ban on importation of fabrics into Nigeria, and BOOM! What happens to the economy of northern Nigeria, it explodes with jobs and industry
Leadership is not always about being the innovator, it is about leveraging and implementing policies and solutions that have or are working. Leadership is about taking tough decisions, probably rejected by a few but to the benefit of the majority.
Nigeria, bring back our girls but most importantly, start the process to avoid a repeat of Chibok.
Dotun Babayemi writes from Gbongan, Aiyedaade local government, State of Osun.