Osun 2014: Protect Your Voter Cards, Monarch Urges Osun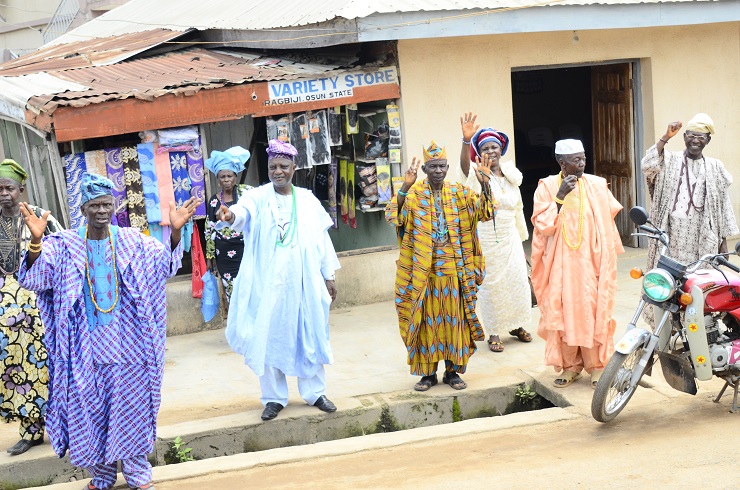 The electorate in Osun State have been advised to protect their voter cards which represent their weapon to choose who governs them.
Speaking while receiving the Ijesa North Aregbesola re-election campaign team led by Dr Wale Bolorunduro at Ibokun, Obokun local government headquarters, the Alademure of Ibokunland, Oba Festus Awogboro urged the people to ensure that their votes count. The monarch who pledged the support of his subjects for Aregbesola's re-election bid said his community has benefitted immensely from Aregbesola's programmes and projects.
He specially acknowledged the efforts of the governor at ensuring that peace reigned supreme in Osun State, saying that under Aregbesola, Osun remains the most peaceful state in the country.
He told the team that his people are fully prepared for the election, adding that they are politically conscious of the essence of democracy.
Speaking earlier, Dr Bolorunduro, who is also the state commissioner for finance, budget and economic planning, enjoined the people not to be intimidated by the presence of security personnel at polling booths but come out en masse to vote for Governor Rauf Aregbesola.
He added that it is only by voting for Aregbesola that the good works he has embarked upon would continue and ongoing projects would be completed.