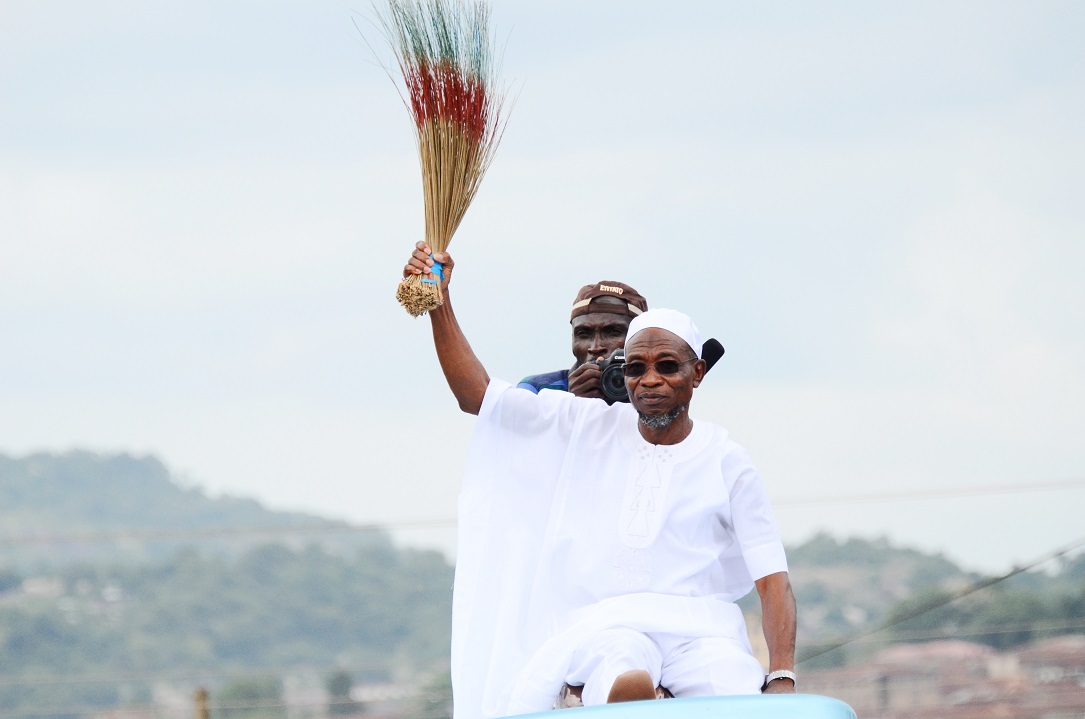 The People Of Osun Will Return Me For A Second Term In Office – Aregbesola
Governorship candidate of the All Progressives Congress (APC), Ogbeni Rauf Aregbesola, has stated that he was a product of the people of Osun State, enthusing that "they will still return me for a second term in office to continue our administration's good work."
Aregbesola, while speaking with Daily Sun in Osogbo at the weekend said with confidence said, "the people, who produced me to serve them will not desert me on Saturday, August 9," adding: "They elected me to do what I am doing now and will want me to continue." Speaking further, the Ilesha-born APC candidate, in retrospective, took a critical look at his performance over three years in office and declared authoritatively that, "there is no household in this community that our programmes have not affected positively."
Citing an example, the governor mentioned free feeding of primary school pupils, saying "it is one of our programmes that do not discriminate, whether you are Muslim, Christian, pagan, APC, PDP and SDP to mention but just a few." He reminded that his administration had a periodic programme tagged "walk for life," saying, it was one of the avenue for a servant to test his acceptability and popularity amongst the people. Aregbesola explained that a lot of people partook in the exercise, with the sole aim to interact with their governor.
He added that the way they trooped out to be with their elected governor was an indication that they still loved him and would continue to love him. Against this backdrop, Aregbesola said he never dreamt that what happened in Ekiti State on June 21 would ever happen in Osun State, exuding confidence that, "by the grace of God, we will win and win well.