LAUTECH Remains Source Of Bond Between Osun, Oyo -Aregbesola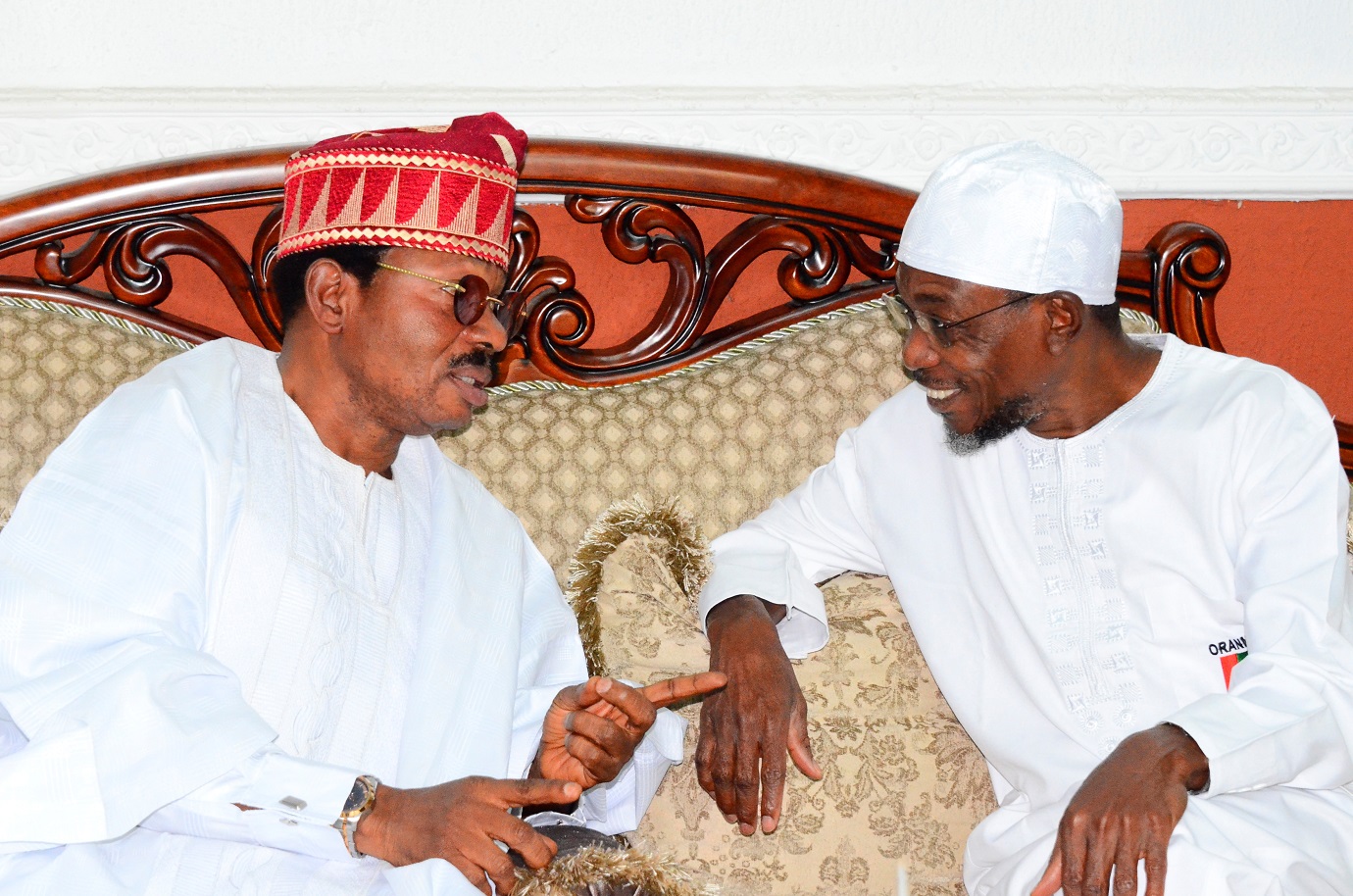 The Governor of Osun, Ogbeni Rauf Aregbesola, has said the existence of the Ladoke Akintola University of Technology (LAUTECH), Ogbomoso remains a veritable source of bonding that further unites the peoples of the two states.
He made the call on Wednesday when the the university's Governing Council, Management and Staff paid him a courtesy call at the Government House, Osogbo.
Harping on the significance of the courtesy call on a day that the creation of Osun clocked 23 years, Governor Aregbesola said it was ironic that some people make efforts to create disunity where there is none.
The Governing Council, headed by the former Vice Chancellor of Obafemi Awolowo University, Prof Wale Omole, in company with other top management staff and council members, was in Osun to congratulate the governor, who recently emerged winner of the August 9 governorship election in the state.
Aregbesola told the visiting egg heads that there could never have been a better time for the university management to visit Osun as the courtesy call coincided with the 23rd anniversary of the creation of Osun from the old Oyo State.
The Governor observed that LAUTECH will remain a symbol of unity between Oyo and Osun.
He said the bond of unity and togetherness of the people of the state dated back more than a thousand years before Osun was excised from Oyo.
He said the artificial separation of state creation is not and can never provide any basis for hostility or disquiet between the two states.
"How could anybody promote hostility between Osun and Oyo? Our relationship before the artificial separation lasted more than a thousand years at least.
"Where then is the basis for hostility? LAUTECH remains a symbol of unity between our two states. We must fund it for the growth, development and prosperity of the two states.
"I doubt if any of the two states could independently fund the university if left to do it alone, given the scarce resources available to the states.
"We must realise that finance is very important in the administration of a university.
"Thus, there is no alternative to the management of the university by the joint owners if reason prevails," Aregbesola said.
The governor therefore, called on the Pro Afolabi-led committee set up to harmonise the administration and management of the institution to expedite action and submit it's report.
The Vice Chancellor of LAUTECH, Prof Adeniyi Gbadegesin, while congratulating the governor on his victory at the poll, acknowledged the commitment and contribution of the state under Aregbesola in the past four years.
Gbadegesin said the effort of the Aregbesola Government to turn around the state has impacted positively on all strata including LAUTECH.
"We acknowledge your efforts and and that of your government in the jointly owned university.
"We have more confidence in you that the university will enjoy your supports for the next four years," Gbadegesin said.