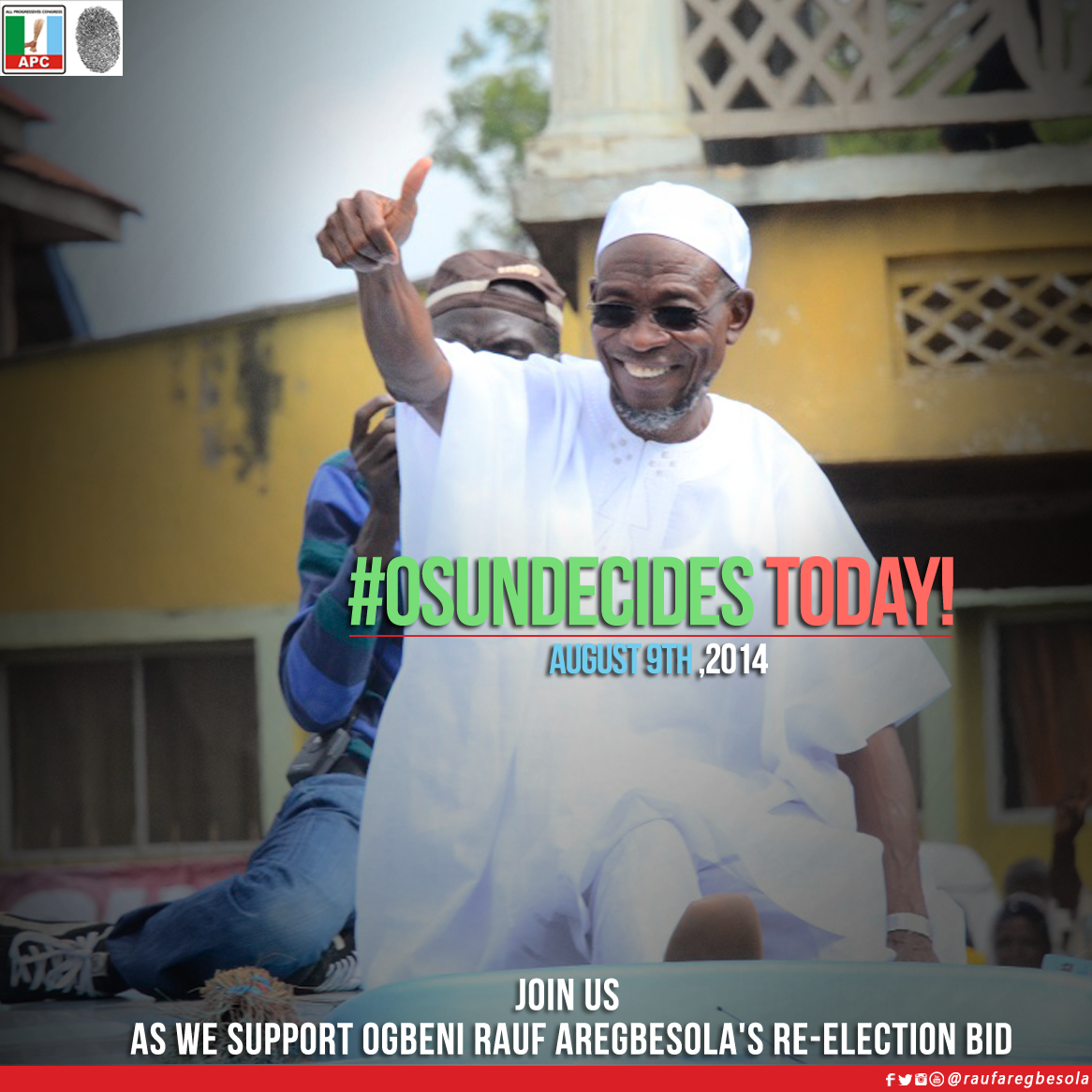 OPINION: Aregbesola's Finest Hour
SIR: In the heat of the global human carnage that was the Second World War, Britain's famed politician and war-time leader, Winston Churchill, gave a famous speech on the floor of the House of Commons to update the House on the progress of the war. He addressed many themes and then rounded off on the pungent rallying note to his compatriots: "Let us therefore brace ourselves to our duties, and so bear ourselves that, if the British Empire and its Commonwealth last for a thousand years, men will still say, 'This was their finest hour."'
And on this very note, Churchill gave a significant new insight into the affairs of humankind. He facilitated our capacity to see that every human being, irrespective of his stations in life, must have some moments in his existence that can truly be adjudged to be 'his finest hour'. The only difference is that, more often than not, famous men and women enjoy the privilege of public inquest and assessment into their lives such that it is they alone who are most frequently thought to have such moments in their lives.
But the truth is that such moments of indisputably outstanding performance in whatever one does is far from being the exclusive preserve of the famous and the celebrated of human species. Rather, even the most lowly placed and unassuming do have such moments in their lives. The crucial distinction is the fact that such moments in the lives of the ordinary man are unknown to the public and are therefore left unsung.
And so it is with the Governor of Osun State, Ogbeni Rauf Aregbesola – a man whose character qualities have earned him a deserved place in the sun.
A close contact with him would reveal a man of strong character and amiability. One who knows exactly what he wants and goes for it. He aims high and matches those high aims with steely determination and doggedness. He is an engaging speaker whose high intellect contrasts sharply with what you tend to see from afar. He is a man of deep conviction who stubbornly clings unto his beliefs.
Perhaps this explains why he has the capacity to attract opposite emotions in equal measure of intensity. Those who love him are unflinching loyal. Those who don't are diehard opponents. But in fairness to the man, and contrary to what one might be tempted to deduce from his political activist posture, he is someone with genuinely accommodating spirit. He engages with the people across all social strata right from the political 'treetop' to the grassroots.
 All of these have come into play in his political career in recent years. His rise to the governorship seat occurred in extraordinary circumstances that were filled with mortal dangers and high-wire political intrigues. It took over three years of resolute and relentless battle through the courts to prove his victory at the 2011 polls. His re-election for a second term of office on Saturday August 9 happened in no less intriguing political fashion.
But Aregbesola's greatest moment was to come the day after the election on Sunday when he rode triumphantly to the Nelson Mandela Freedom Square to address his supporters. Irrespective of what greater glory he may still step into in the days, months and years to come, Aregbesola's triumphant entry to Freedom Square on Sunday August 10, and his grand reception by an enthusiastically massive crowd, would go down in history as arguably his Finest Hour.
Folabi Jimoh, Ibadan, Oyo State