Osun Poll, Best Ever – INEC Confirms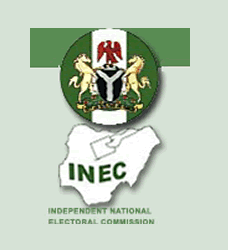 The Chief Press Secretary to the Chairman, Independent National Electoral Commission, Mr. Kayode Idowu, has said that the recent governorship election in the State of Osun recorded the highest number of voters' turnout in the history of Nigeria.
Idowu, who disclosed this in a telephone interview with OSUN DEFENDER during the week, said promptness of the voters to the polling units, retrieval system and conduct of the voters, among others, were used as judging parameters for conclusion.
He noted that the state governorship poll was the best the INEC had ever conducted in the history of Nigeria.
While comparing the election with that of Ekiti State, he said despite the fact that Osun has more local government council areas than Ekiti State, the INEC encountered lesser difficulties than what were obtained in Ekiti State.
He said: "By every parameter, the Osun State governorship election was the best we have ever conducted in recent times. In terms of the time of opening of the polling units, by 8.00am, a large percentage of the voters had already turned out.
"In terms of the conduct of the people, it was the best we have ever had. There was no case of violence anywhere. If you look at the total turnout, it was 56 per cent of the registered voters. If you count the number of people who picked their cards, they were up to 76 per cent. It was the highest in Nigerian history.
"If you look at the retrieval system that helped us in assessing the declaration of the results, it was smooth. In Ekiti State, where we dealt with only 16 local government council areas, it was not as smooth as what we had in Osun State with 30 local government council areas.
INEC has been commended for improving in the area of provision of logistics and promptness of its officers to polling units during the poll, while the state electorate were said to contribute in no small measure to the successful conduct of the poll.