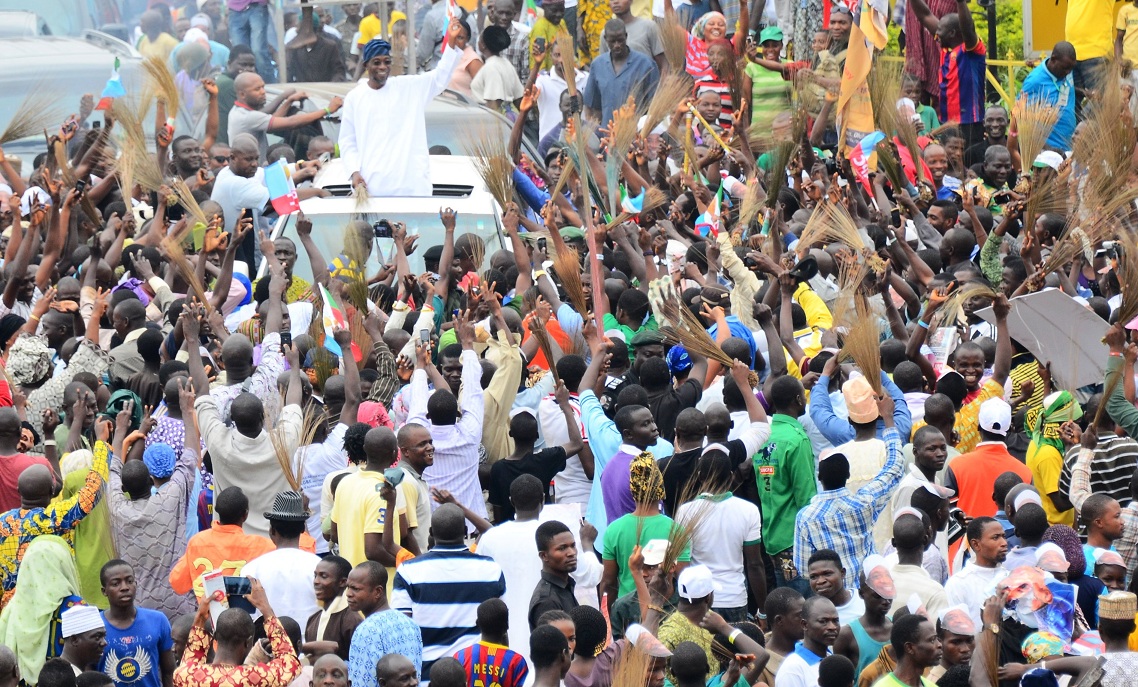 'Victory Is For The People Of Osun' – Bayewu
A senatorial aspirant for Lagos West, Kamal Bayewu, has described the victory Governor Rauf Aregbesola in the just concluded election as "a victory for the good people of Osun State".
He also described the victory as a further confirmation of Aregbesola's emergence as Independent Newspapers Limited (INL) Man-of-the-Year for 2013.
Bayewu, in an interview, added that Aregbesola's triumph over reactionary forces in Osun State is "a testimony to the fact that the Daily Independent award and several others given to him were no fluke but a testimony to the Governor's giant strides as a great leader and uncommon revolutionist".
"Aregbesola is a man of honesty, commitment, integrity, inner strength and great strategic vision.
"His resounding victory in the election is not just on account of his wide acceptance by the good people Osun, but a confirmation that he merits the Man-of-the-Year award he received early this year and several others given to him by people from all spheres of life".
While saluting Aregbesola for his bravery, doggedness and leadership style, he said the victory recorded by the governor is a victory for the people of Osun State, the All Progressives Congress (APC) family and all lovers of democracy and good governance.
He further congratulated the people of the State of Osun for "signing in for another four years of continued progress, positive transformation and massive developmental projects".