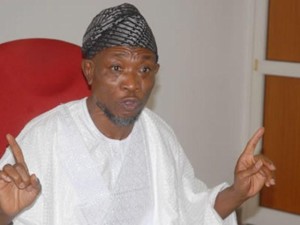 I Was Conscious Of Leadership Challenges – Aregbesola
The governor of Osun State, Ogbeni Rauf Aregbesola, has said it would amount to failure of unimaginable proportion if his government had failed in his first term to demonstrate that good governance, even in the face of meager resources, is possible.
Aregbesola said he went into governance in Osun fully conscious of the challenges of poor leadership the state had faced and fully determined to change the course of affairs and bring about unprecedented changes in the lives of the people.
The governor spoke at the Manchester Business School, University of Manchester at the weekend, after being presented with an award of recognition for his administration's commitment to job creations and infrastructure provision.
Represented at the event by the Director, Bureau of Communications and Strategy, Office of the Governor, Mr Semiu Okanlawon, Aregbesola said, "If we were looking for a comfort zone, contesting for the seat of governorship of Osun would certainly not be an option. But we were quite conscious of the enormous challenges facing our people and we were poised to change that.
"We knew there were no resources even though the state is sitting on some vast opportunities which remained untapped. Our people needed the right quality of leadership to galvanise them into action and make them see the opportunities," he said.