Legislator Urges Nigerians Abroad To Invest In The Country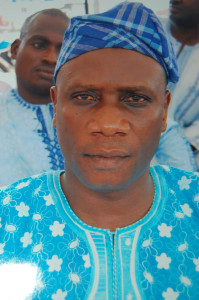 Assembly man,  Hon.Busola Adeyeni representing Ife-East in Osun State has pleaded with Nigerians who are living in other countries to invest in their country.
He made the plea in an interview with NAN on Saturday, April 25, in Ile-Ife.
Hon. Adeyeni expressed concerns about the attitudes of some Nigerians abroad who, somewhat, abandoned and neglected their home country just for mere luxury of living.
He also urged them to always come home to celebrate annual festivals which he said could give them the opportunity to interact and make investment plans.
"It is not a crime to be a sojourner in a foreign land but it is a crime not to have a foresight for the future,'' He said.
He cited the violence in South Africans in which some foreigners were killed, expressing worry that some Nigerians might be unwilling to come back because of what to do to earn a living where they had not invested.
He, therefore, urged them to be visiting their country at least once in a year for identification and investment with whatever they have achieved in foreign land.
He also appealed to governments to provide adequate provision in all sectors such as education, health, agriculture, employment for youths, modern infrastructure, among others.
Adeyeni called on all Nigerians living abroad to come home and contribute their own quota to the development of the country.
http://pulse.ng/local/in-osun-legislator-urges-nigerians-abroad-to-invest-in-the-country-id3697850.html