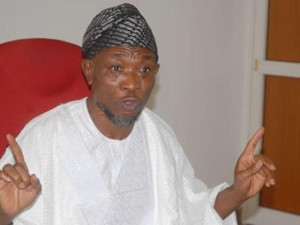 Osun Recruits 300 Tax Marshals To Boost IGR
In its drive to enhance internally generated revenue (IGR) in the face of dwindling revenue from the federation account to states, the Osun State government has recruited no fewer than 300 tax collectors otherwise called Tax Marshals.
Addressing the newly recruited tax marshals in Osogbo at the end of a 3-day capacity building workshop, the acting chairman and chief executive officer (CEO) of Osun State Internal Revenue Service (OSIRS), Mr. Dayo Oyebanji, disclosed that the marshals would be deployed to Point of Sale Terminals (POS) across the state for the collection of taxes from existing and prospective taxpayers.
According to him, the gesture of the government was to ensure that tax collection is made easy by taking its collection process to the doorsteps of the residents of the state.
He said, "As you are aware that in the last one year or more, the monthly federal allocation due to the State of Osun has continuously dwindled, and the best strategy that could be adopted to overcome this paucity of fund was to recruit more hands to ensure that tax collection is made easy by taking the collection process to the doorsteps of the good people of Osun.
"A lot of our market men and women desire to pay their taxes but they may not be able to leave their various stalls to go to the bank or tax stations, and for some, there are no easily accessible banks close to them.
"The state like almost all the states of the federation is exploring measures towards revamping its revenue generation through Internally Generated Revenue which appears to be the only means of sustaining the activities of the state".