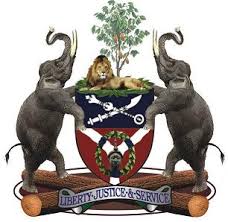 REVENUE GENERATION: Osun Engages Five Consultants On Solid Minerals
In order to ensure state-wide collection of revenue on quarrables, the State Ministry of Environment and Sanitation has given provisional appointments to five companies as consultants on quarrables.




This was disclosed today in Osogbo by the Coordinating Director of the Ministry of Environment and Sanitation, Mr. Sunday Afolabi.
The five companies engaged by the ministry and given provisional appointments as Consultants are NEW GLOBAL, OPEN DOOR, TIMKOL INVESTMENT, JUNDEL CONCEPTS AND SEVEN FOLADEX.
According to the Coordinating Director, the new five consultants have been introduced to the Quarrable Association and other stakeholders in order to ensure that necessary internally generated revenue gets to the State Government and at the same time facilitate peace among stakeholders and prevent illegal activities of unscrupulous people in the state.