There Can Be No Good Governance Without Innovation – Aregbesola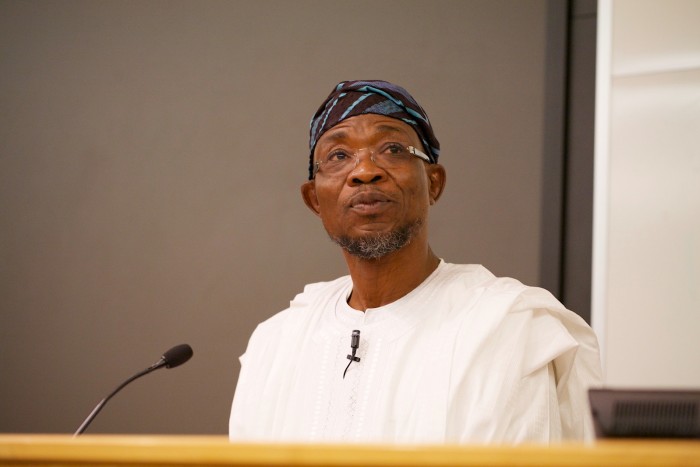 The Governor of Osun State, Ogbeni Rauf Aregbesola, has said that being innovative is the only route towards delivering good governance and meeting the yearnings of the people.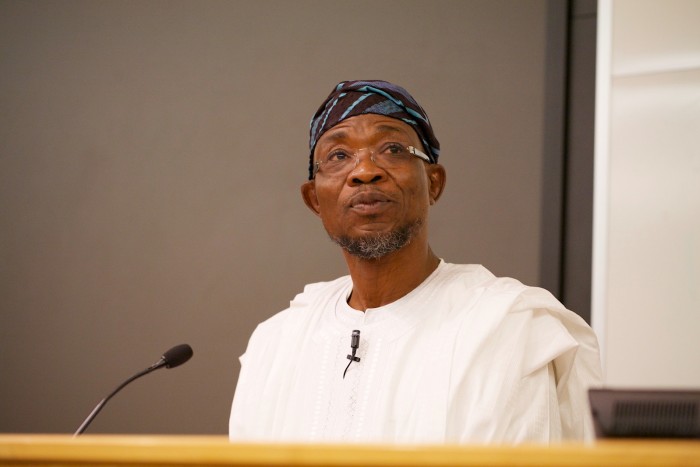 This was Aregbesola's response
on Sunday
night after being presented with an award as the Most Innovative Governor of the Year by the organisers of the Media Nite Out Award in Ikeja, Lagos.
Aregbesola, who was represented by his Director, Bureau of Communication and Strategy, Semiu Okanlawon, said it was not without reason that he told his people in Osun State and others who cared to listen at the inception of his administration that he would run an unusual government.
"We knew that for us to deliver on governance which we promised our people, we must be ready to break the rules," Aregbesola said while delivering the acceptance speech.
Aregbesola's nomination, according to the citation read at the event, came through after carefully following his many innovations in the course of his tenures as governor of Osun State.
"He is a thinker, ardent performer, a visionary leader, an agent of strategic change," the organizers stated in the citation.
Aregbesola told the gathering: "We consciously designed our programs and policies to be different from the norms. We were convinced that many of the existing approaches to governance had left our people in poverty, ignorance, diseases and hopelessness. But no one wanted to rock the boat for fear of what the people would say.
"But we were convinced that though the decisions might be painful to take, we needed to be courageous to take them if they would in turn bring our people out of their predicament."
The Governor said almost six years after, it is gratifying that the painful but courageous decisions are paying off.
He said: "We have proved through our strategic approach that though painful, the courage with which we have taken the decisions and driven on  our development agenda have been embraced by our people.
"We are conscious our state has been in the news all the time and some of our actions have been portrayed in the negatives by a section of the populace that is not yet in tune with the our unusual ways. But the media have a lot to do to educate and not be swayed by mere emotions.
The question should be: Are the people -who are at the centre of it all- having their hopes restored and having meanings for their lives? The answer lies with our people and we know they are with us on this journey to total redemption."