Osun Government Congratulates The People Of Ilare-Ijesa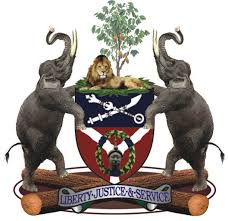 The government of the State of Osun has congratulated the Owalare of Ilare-Ijesa and the entire people of the town on the celebration of this year's Ilare Day.




In a statement signed by the Coordinating Director of the Ministry of Information, Home Affairs, Tourism and Culture, Mrs Femi Webster-Esho, the government enjoined the people to be peaceful during and after the celebrations.
Meanwhile, as part of the celebrations of Ilare Day, 2016, the OSUOJA  will hold tomorrow (Friday 9th, December 2016) at Ilare, Obokun East Local Council Development Area of the State.
According to release by the Secretary of the organizing Committee, Comrade Adeyemi Adetayo, the OSUOJA will usher in the Grand Finale of the Ilare Day celebrations which holds on Saturday (10th December, 2016).
In the statement, Comrade Adeyemi said that all sons and daughters of Ilare will join the Owalare of Ilare-Ijesa, Oba Adejoro Otebolako Ogidan III in a procession round the town during the OSUOJA outing.
Comrade Adeyemi stated that Ilare Day celebration is a yearly festival which is used to celebrate the great grand fathers of Ilare-Ijesa.