2017 New Year Broadcast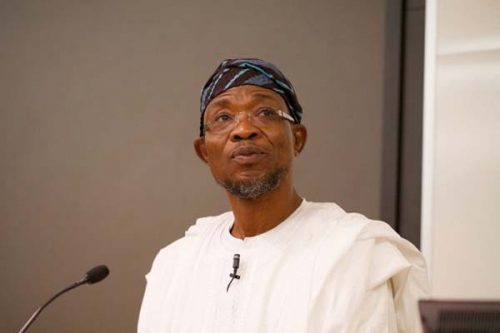 2017 NEW YEAR BROADCAST
From Recession to Recovery, Growth and Consolidation
My good people of Osun,
It is with much joy and great expectation that I welcome you to the New Year, 2017. The old year, 2016, was a year of huge trials, travails and tests but it was also a year of great victory and accomplishments.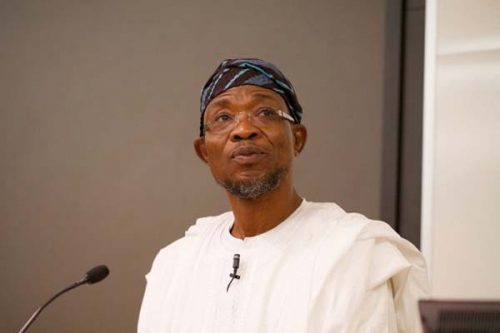 It was a year we were hardest hit financially, arising from falling oil price and dwindling production. It was also a year we lost a few eminent personalities. This began with the transition of the honourable member of the House of Assembly representing Ife Central State Constituency, Oladejo Samson Makinde. In November we had the passage of the great Yoruba leader, Sir Olaniwun Ajayi. This was followed by the legendary Cuban leader, Fidel Castro. Then in December, death took away from our midst a legal luminary and personal friend, Barrister Deji Sasegbon. They have directly or indirectly touched our lives and world. May their gentle souls rest in peace.
But it was also a year of giant leap and triumphs for us. In the field of education, we commissioned to the glory of God, Anthony Udofia Elementary School, Osogbo, St Michael Elementary School, Ibokun, St Thomas Elementary and Middle School, Iwoye Ijesa, Osogbo Government High School, Osogbo, Adventist Government High School, Ede and AUD Government Elementary School, Sabo, Osogbo.
The commissioning of Osogbo Government High School coincided with the 25th anniversary of the creation of our state which was celebrated with pomp, pageantry and funfair, including breath-taking calisthenics display by 4,000 pupils from Osun's public schools. We also successfully hosted President Muhammadu Buhari, who commissioned Osogbo Government High School.
Our investment in security yielded good dividends of peace and safety in February as security agencies, using the armoured personnel carriers our administration procured for them, foiled robbery attacks by armed bandits on banks in Ikirun. It was a statement of our administration's determination to defend you and protect lives and property. We will go to any length to deter criminals and secure the state.
Osun was the cynosure of all eyes as our state provided the template for the national take-off of school feeding programme. This programme was launched by our administration in 2012. Under it, we provide nutritious and healthy meals to Elementary 1-4 pupils in all public schools on every school day. This programme is integrated into our agriculture and poverty eradication programmes and is now a roaring success.
Still under education, we established Osun Education Quality Assurance and Morality Enforcement Agency to address the twin problems of indiscipline and falling standards in education.
The year was also a good one for us in education. Our pupils had 46.3 per cent pass in the last West Africa Senior School Certificate Examination (WASSCE), a giant leap of 137 per cent increase over the previous year's paltry 19.5 per cent pass. Though this is far from satisfactory to us, nevertheless, it is an affirmation of our efforts and investment in education. It has put ashes in the mouths of those who have made a career of running down our efforts in education development.
In the same year, we launched Osuwon Omoluabi. This is not just about measurements. The philosophy behind this is to establish the ethics of justness, fairness, truthfulness and equity in business, commercial activities and interpersonal relations. It is to build trust and satisfaction in business dealings. This is part of our commerce and market development policies aimed at making Osun a regional marketing and commercial hub.
In August, we commissioned the state's job centre. This agency is established to link job applicants with employers, create a database of job seekers, conduct seminars on how to prepare for interviews, apply for jobs and write curriculum vitae. This is often the missing link between job seeking graduates and prospective employers.
In spite of all the challenges we faced, we ended the year on a good note. Our road infrastructure development gathered pace anew as Osun becomes a gigantic construction site again. Road construction works criss-crossing the length and breadth of the state give new hope of urban renewal and smooth transportation of persons and goods in a boost of economic and social activities.
We have been able to pay workers salaries and pensioners to date. We have also reviewed the modulated salary structure as we received more money from other sources, as we promised. I will like to thank our workers for their understanding, patience, support and sacrifice at the most trying period that we faced dire financial difficulties. Just as you stood by us, we will also not leave you hanging and dry. We will continue to promote your welfare and defend your interests.
However, we shall not neglect our greater constituency, the entire people of Osun who gave us the mandate to govern. We are going to intensify our intervention programmes among the people. This year, we are going to initiate another batch of Osun Youth Empowerment Scheme (OYES). We are going to create more opportunities for people in agriculture, commerce and information and communications technology (ICT).
As it is clear to us all since 2014, there is no free money again. No one should be under any illusion about this. Oil price doesn't look like it will spike up very soon, as we have had in the past. Even if will, we should never find ourselves in a position of dependency again. If oil windfall should come, it should go into special projects and savings for the future
The way to go therefore is that we should work hard and earn our own money. We should develop the capacity to create wealth from which we provide jobs and generate revenue to the government.
Many developments are coming to our world which we should be prepared for and for which new opportunities will arise for the discerning, the bold and the prepared. For instance, there will be a quantum leap in technology in the foreseeable future which will produce self-driving cars, robots and automation in agriculture and construction industries, rendering jobs redundant in these areas. Our academics, researchers and investors should therefore be prepared and provide leadership for this inevitable transition.
This year, 2017, is going to be our year of consolidation. We are going to consolidate on all our programmes, especially in education, agriculture and road infrastructure. We are not going to abandon any of our projects. It is going to be our busiest year so far.
We have great hope and faith that 2017 will be the best year for us and all the people of Osun. It is will great joy and optimism therefore that I welcome us all to 2017.
I will like to thank you all for your support and unflinching faith in us. I thank most immensely the women and their groups, market women and men, traders, artisans, workers, students, transporters, commercial motorcyclists, employers of labour, organised private sector, the business community, non-governmental organisations, community based organisations, youth organisations, security agencies, the media, political parties, traditional rulers, community leaders and religious organisations and their leaders.
It is my earnest prayer that the New Year will be peaceful, successful and usher in fresh opportunities, goodness, prosperity and abundance to all and sundry.
I wish you a happy and blessed new year, 2017
Osun a dara!