Osun Declares Monday Work Free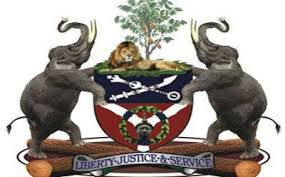 The Government of Osun has declared August 21 work free day to commemorate 'Isese Day' the annual festival of adherents of traditional religion in the state.




A statement issued by Adelani Baderinwa, the Commissioner for Information and Strategy, said that government declared the holiday to enable adherents of traditional religion celebrate their festival.
The statement was made available to journalists on Friday in Osogbo.
It quoted the commissioner as saying that Isese Day, also known as Traditional Worshipers Day, is the climax of festivities among adherents of traditional religion.
He urged adherents of traditional religion to celebrate the day in peace and avoid acts capable of breaching the peace.
The News Agency of Nigeria reports that the state government declared 'Isese Day' work free day in 2014.
The day is always fixed on Monday that precedes Friday of the grand finale of the annual UNESCO Osun-Osogbo Festival.