Babalola Warns Local Government Workers Against Indolency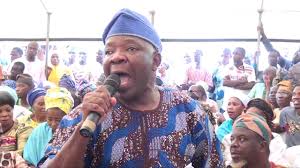 Members of staff in all Local Government and Local Council Development Areas in the State of Osun have been seriously warned to desist from indolency and lacklustre attitude while carrying out their official assignments.
This admonition was given today by the Chairman, State of Osun Local Government Service Commission, Elder Peter Babalola at the flag-off of the Local Government staff head count which took off at Olorunda Local Government as well as Olorunda North and South Local Council Development Areas of the State respectively.
Elder Babalola who was represented by the Commissioner 1 of the Agency, Mr. Kehinde Olamolu stated that it is necessary and mandatory for Local Government staff to wake up to their responsibilities for effective performance as truancy, absenteeism, indolence and inefficiency will no longer be tolerated by the government.
Mr. Olamolu reiterated the fact that in as much as government pays the staff salaries regularly, it is expected that they should reciprocate the gesture by being diligent in their duties.
He said that the head count exercise would be a continuous one and would take place in all the Local Governments and the Local Council Development areas of the State to determine the number of staff in all the council areas.