Deputy Gov, Laoye-Tomori, Woos Market Men, Women for Aug. 9 Poll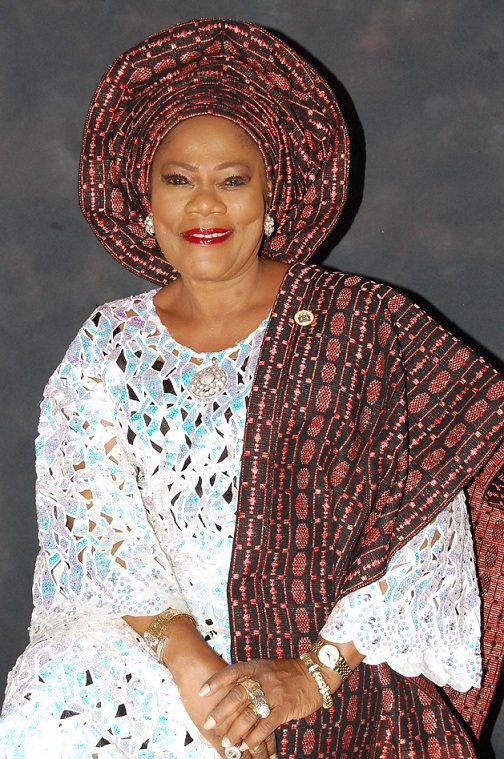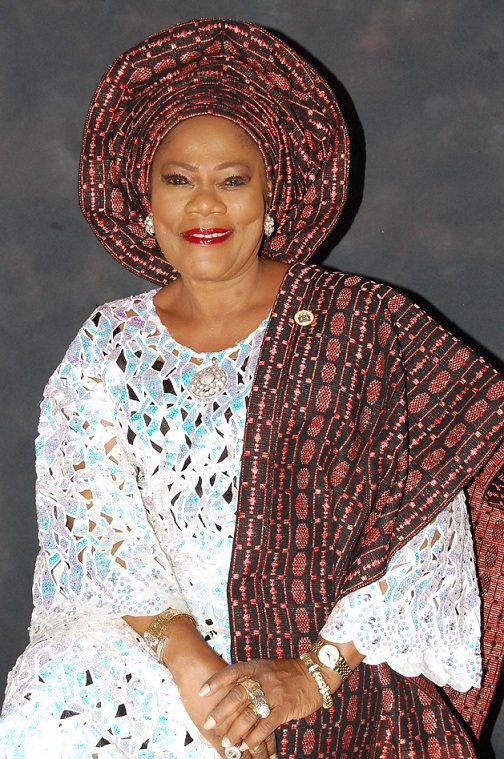 THE Osun State Deputy Governor, Mrs. Titi Laoye-Tomori, on Tuesday called on market men and women in the state to organise themselves into co-operative societies in order to have access to loans from the state's micro-credit scheme recently inaugurated by the administration of Governor Rauf Aregbesola of the All Progressives Congress (APC).
The Deputy Governor, who spoke during a sensitisation rally of womenfolk held at the popular Igbona, Olu-ode and Oja-Oba markets in Osogbo, Osun State capital, and witnessed by a large turn-out of traders who expressed solidarity and support for the second term bid in office of Governor Aregbesola, said it was through co-operative associations that women could receive sufficient fund to expand their businesses.
She noted that women as critical sector play important role in family stabilisation and economic emancipation of the society, saying that without the input of women, nothing in the society can attain progress.
She urged women to play active role in the electoral process in the interest of survival of democracy, stressing that the role of women in previous elections in the country cannot be over-emphasised.
Laoye-Tomori urged the female folk to vote en-masse for the APC in the August 9 governorship poll, assuring that the party would continue to give their welfare necessary attention. She said her boss had fulfilled all his electioneering campaign promises as enshrined in the six-point integral action plan of APC.
She, therefore, advised them not to sell their voter's cards but to use them as weapon to enthrone credible leadership that would serve their interest.
Meanwhile, wife of Osun State governor, Alhaja Sherifat Aregbesola, has also urged women in Osun State to unite for peace and ensure that the transformation agenda of the current administration continues by re-electing Governor Rauf Aregbesola in the August governorship poll.
Mrs. Aregbesola gave the admonition in Osogbo, Osun State capital, at a rally tagged: "Women in Politics" organised by her office in conjunction with the state Ministry of Women and Children Affairs.
The event, which was held at Nelson Mandela Freedom Park, Osogbo, was attended by political office holders, party chieftains, lawmakers, civil society groups, market women and others.
Deputy Governor Laoye-Tomori, who urged the market men and women not to succumb to antics and political manipulation of the opposition, advised them to guard their voters' cards jealously and desist from giving them to the opposition party which is allegedly hell bent in returning to the state at all cost.
She also cautioned youths in the state to avoid temptation of being used as political thugs by desperate politicians seeking support of the people.
Mrs. Aregbesola noted that the only way to ensure that the ongoing transformation continued is to ensure that her husband emerge victorious in the forthcoming governorship election in the state.
She enjoined women in the state to always champion the crusade for peace, adding that they should also ensure their children shun thuggery and violence in the coming election.
She also called on women to participate more in politics, saying it was a better way of widening the frontiers of development in the society.
In his speech at the event, Governor Aregbesola expressed optimism in women, stressing that his administration had been carrying women along in all its activities since inception in view of the important role they play in any society.
He promised to bring more women on board if re-elected in the forthcoming election.
However, the guest speaker, Mrs. Olusola Oluyamo, called on government at all levels to make sure that women are giving more recognition in governance.
The State Commissioner for Women and Children Affairs, Mrs. Mofolake Adegboyega, saluted the dutifulness and vibrancy of women in the state, saying: "If we as women allow peace to reign, together we will work assiduously to build a better society where people learn to love, tolerate one another, live in harmony and foster development.