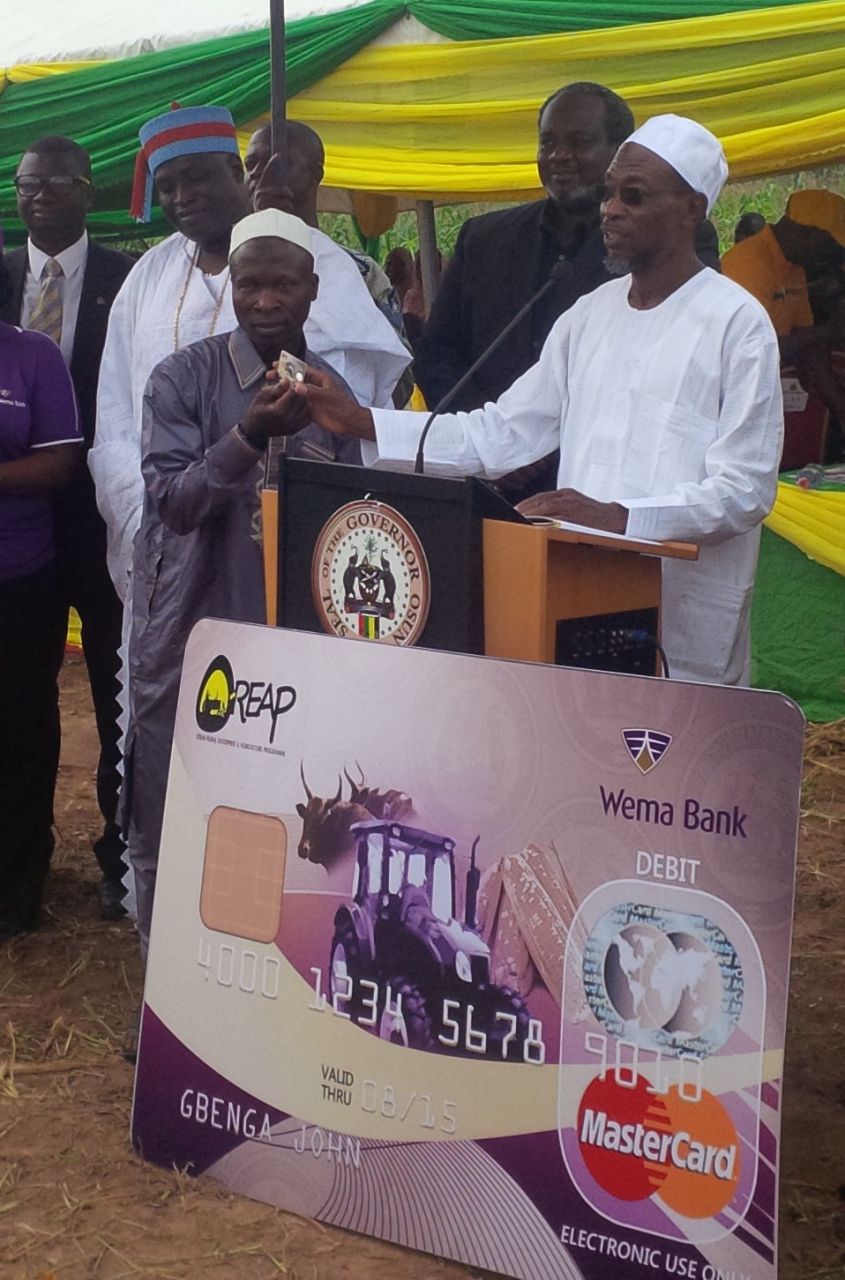 Farmers Get Debit Cards For Farming Inputs In Osun As Governor Says State Economy Thrives On Agric Production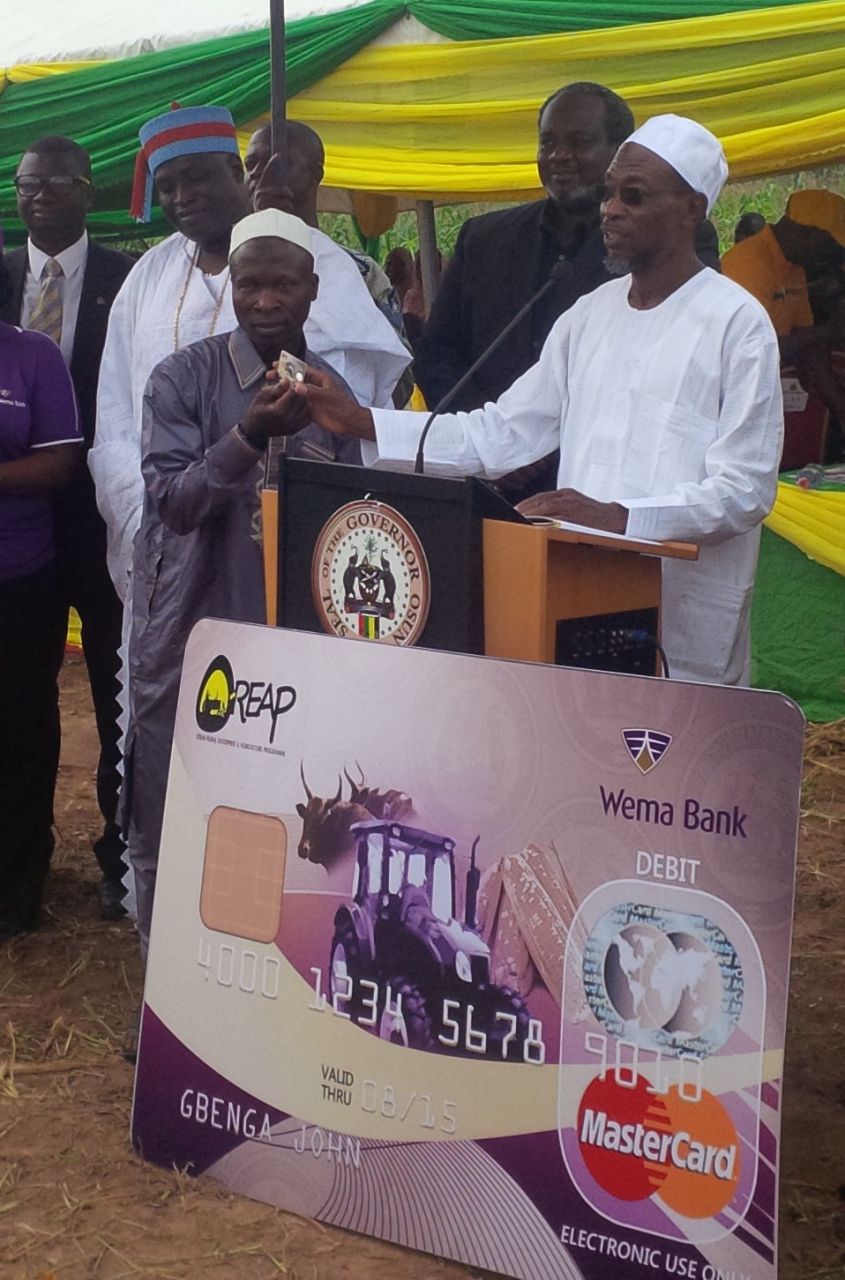 State Government of Osun today rolled our debit cards to farmers in the state for direct and easy access to farming inputs, which include improved seedlings, pesticide and fertilisers.
Governor Rauf Aregbesola commenced the debit cards distribution on Wednesday at the official launch of the Farmers' Input and Credit Support Programme, at the Distribution Centre, AISU, Ede.
He said that the task of arresting and eradicating the scourge of hunger and poverty as well as usher in an era of agriculture-based prosperity for farmers, the people and government will continue to form the fulcrum of his administration
The governor noted that government has brought to bear all technology- based methods for the enhancement of modern agriculture, including the Geographical Information System (GIS) and enumeration of farmers across the state.
Aregbesola said his government will vigorously explore more ways of expanding and improving agricultural production and the development of agro-allied industrial base in his second term in office.
The debit card will make farming easier for all those interested in embracing farming and remove excruciating burden of loans.
"We came up with the aide Scheme in order to correct all the anomalies that are inherent in the extant system of agricultural input distribution, while the Credit Support Programme is meant to boost the capacity of stakeholders to play their roles properly towards the development and modernisation of agriculture.
"We therefore embarked on a rigorous process of due diligence by carefully and painstakingly conducting enumeration of all farmers in the state. This led to the registration of more than 50,000 farmers all over Osun," Aregbesola said.
The governor expressed confidence on the capacity of the agricultural sector to deliver the goods on the state's economy saying no wealth can be created sufficiently without the sector.
He said, "We are convinced that there is immense potential in agriculture for job creation, wealth generation, food security and poverty eradication.
"We will continue to vigorously explore more ways of expanding and improving our agricultural production and the development of our agro-allied industrial base.
"What we are doing today is continuation on the path we have consciously taken since our assumption of office. This is the empowerment of farmers and the development of agriculture for the purpose of making food available in abundance, first for feeding ourselves, then for feeding others and ultimately, the development of agro-industries for job creation and wealth generation for individuals and the government."
In his earlier remarks, the Coordinator of Osun Rural Enterprise and Agricultural Programme (OREAP), Dr. Charles Akinola, noted that the farmers' input and credit support programme is first of its kind in Nigeria.
He said the various assistance of Aregbesola's administration to the farmers, which included proviso of farming input, land clearing and tractorisation, are aimed at assisting farmers without stress.
He said: "The delivering of farming inputs by the government to farmers will in no small measures help in massive food production in the state."