OPINION: The People Of Osun Are Going Somewhere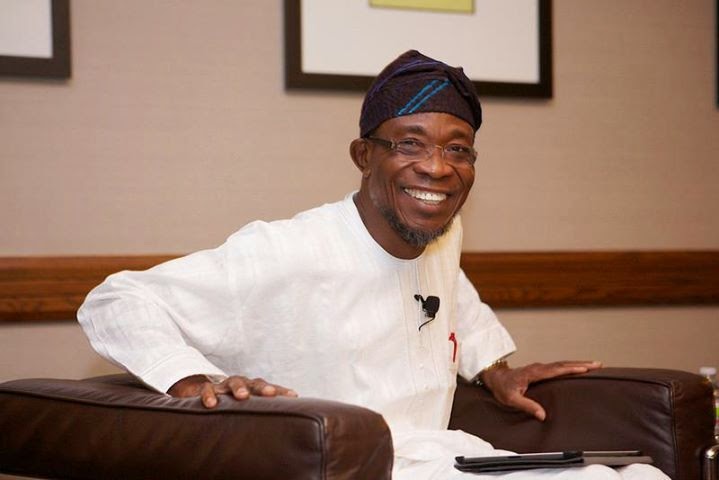 I have seen people move, and I have seen people march. I have been to the State of Osun, and had my perception about where this particular group of people are headed changed. Over the past decades, Osun has not particularly had prominence in any facet of Nigerian life. Today, there is a man who is changing all of that, and building a movement bigger than anything seen in Nigeria since the days of independence.
Rauf Aregbesola
Before I came to Osun myself, I'd found it difficult to believe if truly, or why really indigenes of the State of Osun were so drawn to this man. On my last trip, the crowd was so huge, I started to feel agoraphobic. The last time a crowd that huge was witnessed in Nigeria, it had been the days of "Occupy Nigeria" fuel subsidy protest at Ojota, Lagos.
Having spoken to Osun people from Oshogbo, Iwo, Ikirun, and even Ede too, and having been in various parts of the state, these crowds don't surprise me anymore. The things happening in the State of Osun under the leadership of Rauf Aregbesola are similar to those seen with Donald Duke in Cross River state. The Governor doesn't observe things going on in surrounding states in an attempt to measure up, he just blazes his own trail, doing what he feels should obtain in today's world.
All the towns we've visited in Osun so far have pipe borne water. An amenity only enjoyed in the highbrow estates of the most modern Nigerian cities. It may be due to the lower population in comparison to the major cities in Nigeria, but I'd given up on public water supply in Nigeria till I got to Osun.
I'm not one to harp about road construction. Roads are as basic as electricity, but Lord knows if any government has provided as much electricity as Aregbesola has constructed roads, then maybe we would be giving that Vision 20: 2020 a second look. There are standard roads all over Osun state, from Oshogbo to Ikirun, to Ede. The most amazing road for me was the Gbongan Road which I plied on my way to GTBank. The road would be a good road in another state, but in the State of Osun, Aregbesola is tearing it down and re-building it among the new network of super-highways he refers to as "Ona Baba Ona" (the Roads Above All Roads).
Gbongan Road Under Reconstruction and Expansion
Roads leading to my hotel around Ring Road, Oshogbo
Some road we passed heading to Ede
Of everything happening in Osun, if the education sector is allowed to continue as it is, eventually, Osun will become the educational capital of Nigeria. The Governor is executing minimal rehabilitation projects in the previously existing primary and secondary schools as much as to maintain them till all 11 of his ultra-modern school complexes are commissioned.
Salvation Army Government Middle School, Oshogbo
Osun school kids using the Opon Imo to learn just like their contemporaries in France, USA & Japan
O-Meals employs 3,000 women to feed more than 250,000 school kids daily
Ejigbo Ultra-Modern School Complex partly demolished the morning it was scheduled for launch. Investigations are on.
In the early hours of the morning, the residents of Ejigbo were awoken from the sleep by a loud bang, and then a crumbling sound. Farmers and hunter who were already about their business, say they saw a flash. Few minutes after these, an auditorium of the newly constructed Ejigbo High School had turned rubbles on the ground. The state Government has launched investigations into the matter, in order to ascertain where responsibility lies, and execute punishment. I was very disheartened about this collapse of the Ejigbo High School auditorium, as one of my missions to Osun had been to capture images of this educational edifice.
Governor Rauf Aregbesola is seeking re-election to Government House, Oshogbo, and so far, the only dissenting voices I've heard are those of other candidates contesting for the same position. As for the people of Osun, they are going somewhere, and they've found the man who is leading them there: Ogbeni Rauf Aregbesola. Ogbeni Leekansi!