Osun Engineers Return From Germany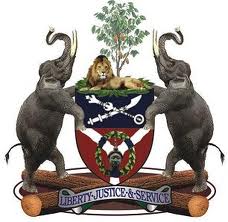 Osun State Governor, Rauf Aregbesola, has reiterated that his government will continue to create opportunities for the youths in a bid to banish unemployment and make the state economically stable.
The governor stated this while receiving the 31 young engineers from the state who were sponsored by the state government to Germany for mechatronics training.
The foreign training, it would be recalled, was aimed at making them to be self-employed or taking charge of the Bola Ige Mechatronics Institute, Esa-Oke.
Speaking through the Commissioner for Lands, Physical Planning and Urban Development, Olumuyiwa Ige, "20 people were given the opportunity at the initial stage but later  increased the figure to 31".
The governor  charged the trainees to maintain the zeal of the knowledge gained in Germany.
He urged them to try their best to impart the knowledge they have gotten while in Germany on the trainees that will be available at the local mechanic workshop or any well equipped mechanic workshop and Bola Ige Mechatronics Institute for the advancement of the state of Osun.
In their separate remarks, two members of the mechatronics committee, Olagbaye Olanubi, and Mr Bola Oyebamiji, Managing Director, Osun State Investment Company Limitd appreciated Governor Aregbesola for the good gesture.
He then assured the trainees that the state government would make their job easy.
According to them, Mechatronics is a didactive aspect of mechanic training, and being the 25th set to be sent abroad on different types of training, noting that they need to be patient and appreciative. They then assured the engineers that they are now the best reference point in the country.