Kano Bomb Attack: It Is Painful That Places Of Worship Are No Longer Safe – Aregbesola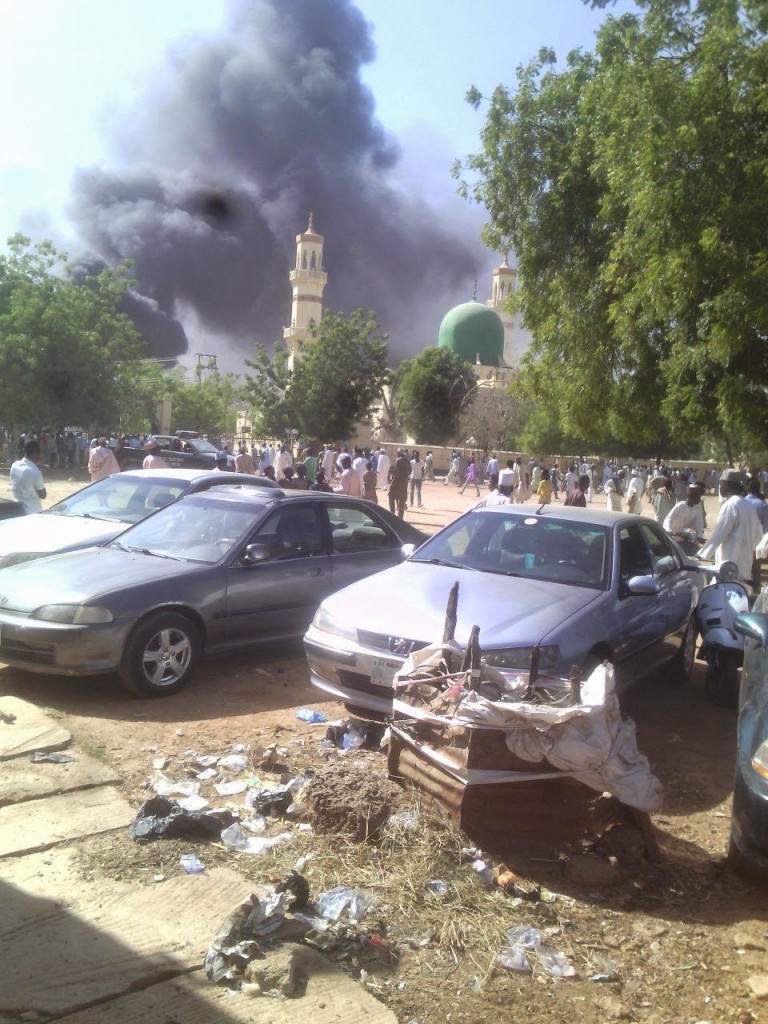 Governor Rauf Aregbesola of Osun State has raised the alarm over Boko Haram's ceaseless attacks on the country, expressing fears that Nigeria could be destroyed.
Aregbesola in a statement issued on Sunday by his media aide, Semiu Okanlawon, strongly condemned last Friday terrorist attack on Kano mosque where over 150 were killed.
The governor was said to have stated this in Osogbo, the Osun State capital on Sunday at a prayer session of Nasrullahi -il Fathi Society of Nigeria, Osogbo Branch where he joined other Muslim faithful to pray for the country as well as Osun State.
Aregbesola, while describing the Friday's attacks as sad and unfortunate said every Nigerian irrespective of religion or ethnic background should come out and condemn the act.
He said, "Last Friday's bombing of the Central Mosque in Kano has proved beyond reasonable doubt that the nation is in the throes of life-threatening crisis. Nigerians should be alerted to the serious danger that lurks around with the ceaseless spate of bombing in some parts of the country.
"The bombing of Emir's palace's Mosque has proved ultimately and beyond any doubt that this country faces daunting challenges posed by the Boko Haram insurgents.
"Condemnable as the act is, yet it baffles one that a lot of us still deceive ourselves by reading religious colouration to this whole violence.
"I do not believe that a Muslim, who is a true Muslim, can do this to a Christian let alone a fellow Muslim hiding under the guise of promoting his religion.
"It is painful to hear that the places of worship are no longer safe places for our people.