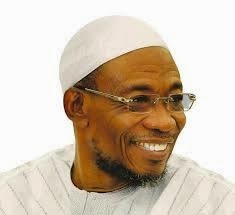 The Oranmiyan Revolution In Osun State: A Paladin Of Popular Governance By Chris Nwaokobia Jnr
I am compelled to do this short appraisal of an epitaph that defines popular governance, and before naysayers brand this effort as being partisan, I must hasten to disclose that I am not a card carrying member of the All Progressives Congress (APC)  nor do I belong to the Peoples Democratic Party (PDP). I have as always elected to call a spade by its name.
I arrived the State of Osun capital, Osogbo on the 26th of November, 2014 a day before the inauguration of Ogbeni Rauf Aregbrsola as the first second term Governor of the state. I traveled to Osogbo through Iwo town, transversing Ede and Akoda, and must state without equivocation that the inland roads are far better maintained and managed than most of the roads I have seen in other States, Lagos inclusive.
Still in Osogbo  three days after the inauguration, I have visited places like Iree,  Gbongan, Ife, Ejigbo, Ila Orangun, Ikire, Ede and the ancient town of Esa-Oke the home town of the slain former Attorney General & Minister of Justice, Chief Bola Ige, – one spectacle remains incontrovertible, the roads are maintained by a government that cares, by a government that has constructed a minimum of 10km of new roads per local government area.
I recommend the Oranmiyan Revolution as a case study in popular governance. I salute the Youth Empowerment Scheme of the State Govt, the State transport scheme, its unequaled Health and Welfare scheme for the Old and the Infant are mementos of a peoples revolution headed by a Paladin of the Revolutionary left.
What more, the mammoth crowd that attended that 27th day of November, 2014 inauguration at the Osogbo township Stadium dwarfs any crowd to have witnessed any political inauguration in the annals of our democratic voyage. The flawless take away from this is that you need not rent a crowd if you are a performer.
Finally in Ogbeni's words "..we shall in the next five years deliver the equivalent of 20 years development to our people" defines his trust.