What Motivated Those Behind The Dubai Idea Is Motivating Us To Take Osun Beyond That -Aregbesola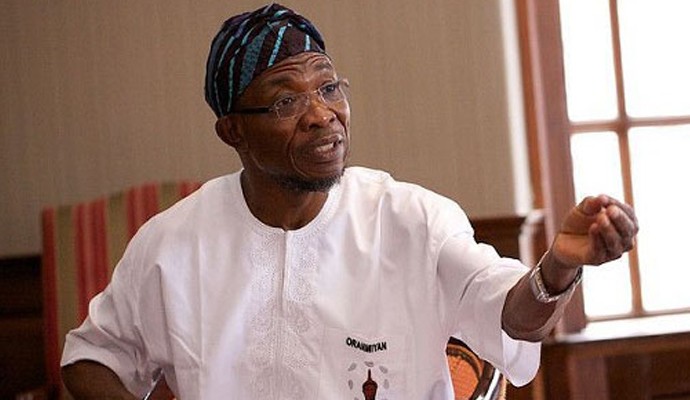 Governor Rauf Aregbesola, Governor, State of Osun, after the signing of the Osun Public Procurement Law in his office took time off to answer a few questions from journalists. From the MKO Abiola International Airport to what the state has done to promote agriculture, he left no one in doubt on the convictions of his administration on its development projects. Excerpts from Kunle Alabi and Kunle Owolabi: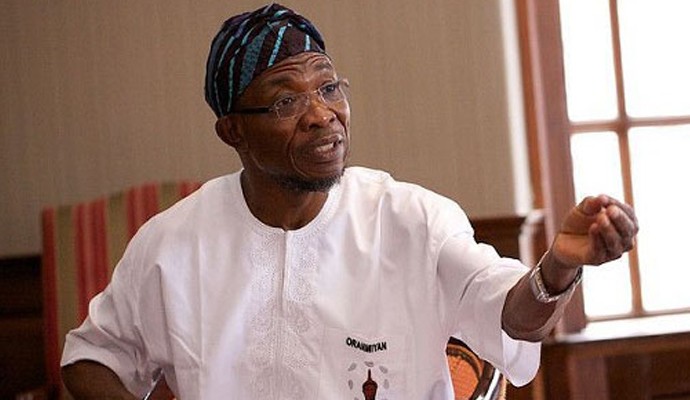 You are talking about diversification from oil to agriculture, what are the specific programmes you have for those who want to engage in agriculture?
It is not only true that we supported farmers in this state with close to N2bn commercial agricultural loan, 13, 000 micro businesses were also supported with close N2bn through our micro credit agency. Over 13, 000 people have benefitted from the scheme?
We are willing and ready to support as many people as possible, who wants to go into agriculture or any profitable venture. We have several agencies that do this. There is an agency that we establish that is called QUIP (Quick Intervention Programme), which gives money and support to whoever is interested in agriculture.
There is OSADEP which gives loan; the Ministry of Agriculture does that too. We have many programmes and activities to support farmers. What I say is this: we do not have the capacity to guarantee price but we believe that with the school feeding programme, there is enough incentive in that for whoever wants to make success in agriculture; to go into agriculture and sell for our vendors and those who procure food commodities for that already existing programmes.
250, 000 pupils are being fed every school day and the aggregation of that monetarily is N3.6bn per annum. As hard as it is with us today, that programme is unaffected. People speculated that it would be cancelled. Till this morning and by the grace of God and for as long as I am the governor, that programme will continue.
You have enough for your off-take for your agricultural intervention in that. If you tailor your intervention to supply of the food vendors of O'MEAL programme. For your information let me repeat again; O'MEAL programme consumes every week 250, 000 eggs, 15, 000 chickens goes into it on a weekly basis; 15 heads of cattle on a weekly basis. This is about the protein contents. I am not talking about the cabonhydrate content.
That one can reel out 250, 000 loaves of bread. N30 each goes into that every week. When you summarise these, you would know that it is a major input into the local economy, which I believe those who are genuine and sincere can plug into and make a living out of it. So, when you now add these all up, I want to believe as government that we are not doing badly.
I want to find out this law that has just been signed, how will it affect the ordinary people especially those who have no businesses that can help government in procurement. And secondly, what is the situation about the striking doctors?
I have not gotten any report from the Permanent Secretary, Ministry of Health and Hospital Management Board. Go to her, she will give you comprehensive report to your question. I don't know anything; they have not reported back to me. That is that about that.
Your question on how does the law affect the ordinary people: when you asked it, in my mind, I chuckled that probably they must include Economics into Mass Communications because it does not appear as if there is appropriate appreciation of how life is interconnected.
Now, the woman selling bread by the construction site of Ratcon benefits  from procurement of that contract by government from Ratcon and it's not that woman alone. And those who have one thing or the other to do with the process. The workers there would stay somewhere.
They might not be normal residents of Osogbo. Even when they are not from here, the fact that they are working here will make them stay somewhere. It could be hotel. For the period they so do, it is not going to be free of charge.
That in itself is an activity that will impact on the economy.The link is limitless. Just use the two examples that I gave to extrapolate on how the economy is affected or impacted by any procurement process. You can only imagine it is numerous. Some are wholesome to say while some you can't say. Everything is connected.
Does the state really need an airport?
Life is about creativity. If you go to the Bible or the Qura'n there was nothing here before. It was void. God, out of His own creative mind decreed that there must be light. And immediately, everything changed from light to land – I may not be right in my sequence – land to various creations and today, we are here; various creations, if that is strange to you, you may be an atheist, not believing in the holy books.
Let us go historical: some characters from nowhere just discovered after Columbus that a land exists called America. They went there and met fairly uncivilised indigenes by their own description. They began by brutal extermination of those people less than 300 years ago and today a local government has airport in America, which rose from jungles, where no civilised life ever existed. If you are not creative to know, it is painful that we underestimate ourselves. We put ourselves down, yet we want to escape poverty.
Whoever cannot dream or aspire can never escape poverty. Now, what is it we have done? Even saying it, people refuse to listen. Nigeria has the largest number of privately owned aircraft in Africa and yet there is no single place where aircraft is maintained, which we cannot do without.
For instance Check A, B, C, D are mandatory for any aircraft that has flown certain number of hours. There is no facility for aircraft maintenance anywhere in Nigeria. There are only three places in Africa where aircraft can be maintain. And we have various categories of aircraft such as fixed wings aircraft which is the popular Boeing and rotary wings, which is the helicopter.  Now, before we even began, why did we chose the company that is building the airport, AETLS, a company owned absolutely by the Nigerian Air Force.
We chose it because from the onset, it agreed that its rotary wing aircraft will be maintained there. That is, a rotary wing hangar will be established there. So, the agreement between us and the Air Force is that once this airport is completed, this is where they will relocate their helicopter maintenance service.
What that means is that whoever has helicopter in Nigeria does not need to take it outside. They must bring it to Osun. That is a source of income. When you bring your helicopter, they can't finish it in a day. You will stay in hotel; you will eat, move around at night and in the process you will drop some money.
Before we began the process, we got an American company to have another hangar for fixed wing, that is all aircraft of any size. That is why we negotiated for the longest runway so that no aircraft would be spared landing for repair.
From the onset, whether there is passenger traffic or not, our airport is already covered. We also met a Chinese concern that is also interested in agriculture. So, if we are going to invest in agriculture, there must be an agricultural commodity processing park where you will be processing produce from the farm for huge cargo movement to other lands. We equally have an agreement from the Chinese farm to use the airport for cargo services.
With these three, how do you see the project that we have there? Unless a calamity occurs the airport is already destined to succeed. Now, add to it our first dream when we got here: we said we want to turn Osogbo to what it was before it even became a capital. Osogbo was the hub of commerce in the mid-region of Nigeria.
We said we will develop a mid-region market in Osogbo, that is why we moved it from where it was to Dagbolu and we have made progress there. The delay is the capital and we are in serious negotiation with investors to join us in developing a huge commercial hub in Dagbolu where manufactured goods would come from Lagos to be sold at Lagos price and agricultural produce from here and other parts of Nigeria will be gathered and taken to Lagos free of charge to be sold in Lagos at farm gate price.
When you combine all of these, we realised that what motivated the people that turned desert to Dubai is behind our own idea. It may be slow but we are so committed to it. It may take time but we will get there. Dubai was a desert; it had no attraction at all . Some people felt they could turn it to what it is today. Shiek Makhtum felt it could turn it to what it is today. What motivated the people who turned Dubai to what it is today is what motivated us to do what we are doing today. And we shall succeed by the grace of God. It may be slow but we are so much committed to it. It may take time, we will get there.
When are we expecting a new cabinet?
I am seriously working on it; without sleep, I am working on it.