Aregbesola Congratulates Osun NUJ Over Peaceful Poll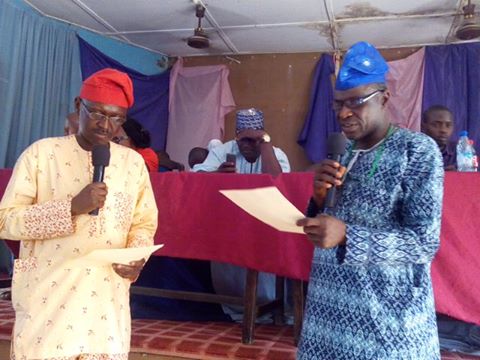 …harps on developmental journalism
Governor of Osun State, Ogbeni Rauf Aregbesola, on Friday congratulated the Abiodun Olalere-led Osun State Council of the Nigerian Union of Journalists, on their successful election.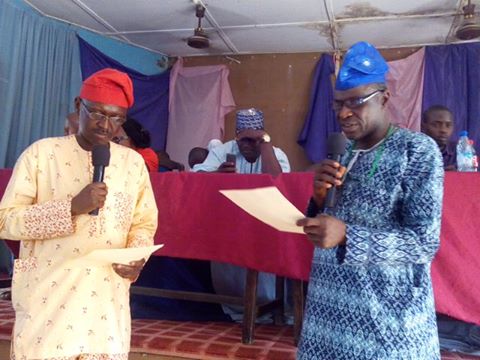 Aregbesola asked Abiodun Olalere, who returned as the Chaiman of the council, to strive to set new standards that are capable of giving journalists in the state a greater dignity in the discharge of their assignments.
In a statement congratulating Olalere by the Director of Bureau of Communication and Strategy, Office of the Governor, Mr. Semiu Okanlawon, Aregbesola urged him to ensure the promotion of the sanctity of fairness and truth in journalism as a major agenda of his tenure.
The governor charged the newly returned NUJ chairman not to be found wanting in his responsibilities, reminding him of the sacred duties of journalism as the mirror of the society.
The Governor advised him and his executive council to ensure adequate professional conduct among journalists, saying professionalism must be the hallmark of every member as the nation enters in to the era of change.
The governor charged the NUJ boss to see to the training and re-training of journalists for them to be able to discharge their constitutional duties without fear or favour, let or hindrance.
He expressed the optimism that the EXCO should add value to the profession, urging him to ensure the promotion of developmental journalism in the country.
According to him: "the EXCO led by Olalere no doubt, has huge task before it. And this is to ensure that it struggles to ensure that journalists discharge their duties with all the fairness, truth and sense of responsibility required in a just society.
" You should not allow personal interests to affect your reportage and professional conducts. When these are achieved, Nigerian journalists would be seen as true professionals that nobody can use for selfish political agenda.
"Under the new leadership, the profession must enjoy the respect and dignity it deserves. Reports by journalists must be seen as one with depth, fair, balance, truth."
The governor commended the NUJ for the peaceful and democratic way its new leaders have emerged, saying that all hands must be on deck at ensuring the survival of democracy in the country.