Facing the Reality of Hunger, the Osun Way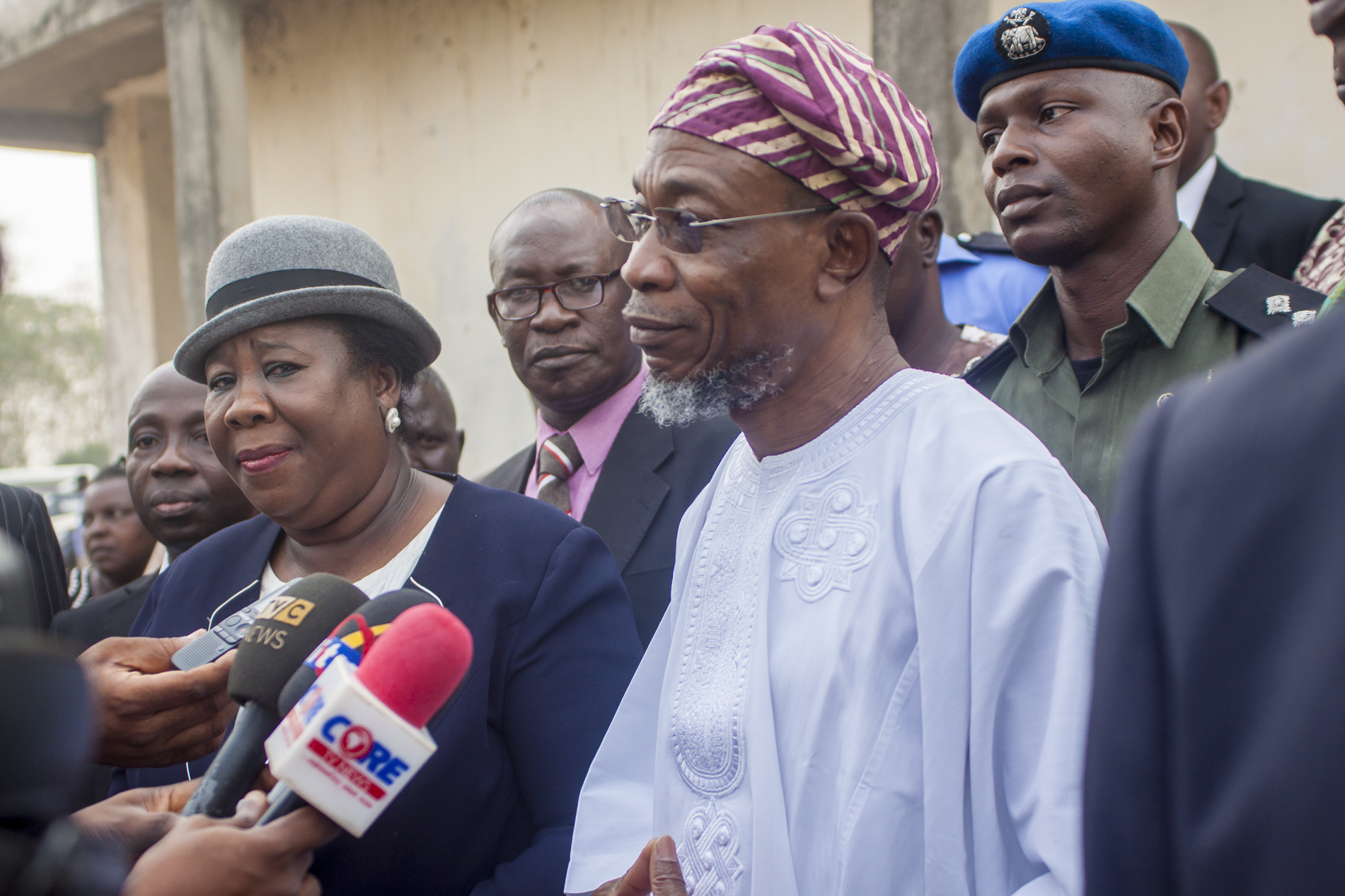 Food is as important and central to human existence as air. For sustenance, therefore, human beings the world over need food as of necessity. Whether they will get food to eat is a horse of another colour.
Today, across the world, an alarming 4 to 5 billion people suffering from hunger, significant percentage of this figure is from Africa. And Nigeria is no exception to the threat of famine and food insecurity.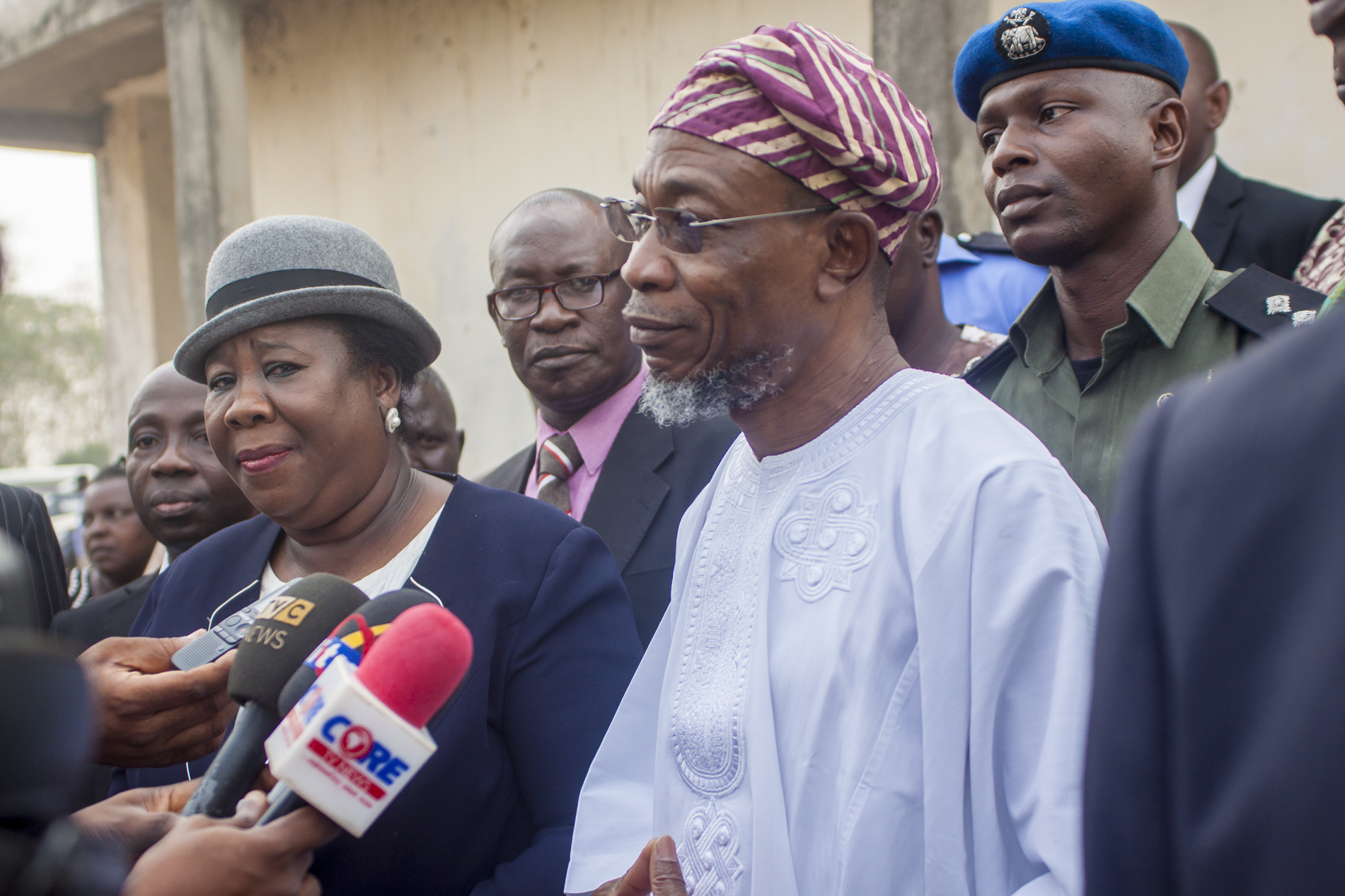 This is why the most powerful nations today are nations that can feed themselves however densely or sparsely populated they may be. As the world stands at the moment, the agenda for the next decade is undoubtedly food security.
A nation lacking in its capacity to feed its people is indeed a potential disaster waiting to explode in the face of the world.
And with the current recession ravaging the country after petrodollar dipped last year, not a few analysts believe that the way out of the crisis is agriculture.
Thus, the Governor of Osun, Ogbeni Rauf Aregbesola, believes that now is the time to turn to massive agricultural practices or else millions of Nigerians would be at risk.
Against this backdrop, Aregbesola took this to those who know better when it comes to agriculture. Between January 17 and 29, 2017, he led a high-level delegation that included the speaker, Osun assembly, Najeem  Salaam, secretary to the state government, Moshood Adeoti, director general office of economic development and partnerships, Charles Diji Akinola, and the director livestock services, Ajibike  Fagbemi, to  Saxony-Anhalt in Germany.
This was in furtherance of the established cooperation in the area of agricultural development and in support of the Osun Rural Enterprise and Agriculture Programme (O-REAP).
The opportunities expected to be reaped from the trip includes engagement of relevant investors and partners with interests in agricultural investment and partnership opportunities in Osun and review and expand on the scope of existing development cooperation between the governments  of Osun and Saxony-Anhalt.
Besides, the trip was also to espouse the scope and design the next phase of collaborative partnerships between Osun and  Saxony-Anhalt.
This trip allowed the delegation to discuss agricultural potentials, investments and partnership opportunities in Osun with the German farmers.
This was to build on the previous partnership established which had trained 40 young farmers from Osun over a period of four years, starting in 2012 when they were exposed to knowledge, skills and technologies in practical modern agriculture.
The Osun delegation also met with the umbrella farmers association of Saxony-Anhalt. At the meeting, a number of farmers in Germany expressed their interest in the proposed farmer-technology transfer programme that is being planned in collaboration with Saxony-Anhalt state government.
One of the key highlights of the visit is the planned cooperation between both governments in setting up of 'Best Practices Demonstration, Training and Production Farm' in Osun.
The farm is to target the youth and other farmers and will provide the platform for the acquisition of knowledge, skills and techniques in modern agriculture with a focus on land development and management, new technologies in crops, livestock, fisheries, post-harvest handling, processing and packaging.
In view of the above, the government of Osun has established a Land Bank in the state where those who have fallow land can entrust it with the government.
Government will reach an agreement with these land owners on the terms and duration of usage and when the parcel of land will revert back to the owner.
With this innovative way of land bank system, land would be available for farming in commercial quantity. In addition, there won't be shortage of land once government has the knowledge of the quantity of land available in its land bank.
This is one of the strategies by the Aregbesola administration to make farming in the state ease for whoever wants to practise agriculture.
Expectedly as well, the establishment of the BPDTPF in Osun will build on these initial efforts and create an even more cost-effective and sustainable model of cooperation that will allow us to leverage broader scale impact.
Osun stands the opportunity to extend benefits to many hundreds of equally motivated and needy young farmers who would not have the opportunity of being attached to host farmers or institutions in Germany.
Accordingly, it is expected that the BPDTPF will equally serve as a veritable platform to anchor a well-designed farmer exchange programme that will provide the opportunity for German agricultural experts and farmers to provide technological transfer and capacity building to farmers in Osun.
The latest collaborative efforts of government will involve building on the initial outcomes of the cooperation with Saxony-Anhalt under which 40 budding young farmers from Osun had been hosted in Germany for advanced practical training in different aspects of agriculture over the past four years.
This training no doubt resulted in greater opportunities for the young farmers in Osun as they launched promising careers in modern and productive agriculture practices such as piggery, fishery and animal feed production.
They are also involved in different aspects of agriculture including cattle and small ruminants production, horticulture and greenhouse farming in different parts of the state.
Other highlights of the trip include planning meetings with the top officials of the ministry of agriculture of Saxony-Anhalt and members of the Saxony-Anhalt parliament.
This meeting was hinged on consolidating as well as expanding on the current cooperation between Osun and  Saxony-Anhalt.
Considering the successes recorded from the cooperation in the last four years in the area of agriculture, it's scope is now being expanded to the area of healthcare delivery.
The healthcare delivery has also taken root with the visit recently of a  team of seasoned German oncologists from the Institute for Operative Medicine of the Otto-yon, Magdeburg, Germany.
They were in the state for three days to train some health workers on detection, control, treatment and management of various classes of cancer in the state.
To make the state self-sufficient in food production, over 17, 000 farmers in the state had benefitted from the QUIIP I and II loan programmes.
Under the Osun State Agricultural Development Corporation (OSSADEC) in 2010, the government had also given out N250 million loan to farmers and N500 million in 2012.
For Rural Accessibility Mobility Programme (RAMP), the state constructed 662km rural roads for easy access to farm settlements while out of 300km World Bank. This is to make mobility easy between rural and urban movement as well facilitate smooth and fluid movement of farm produce from the farms to the final markets.
These various initiatives, collaboration and cooperation were embarked upon so that agriculture in the state can be developed to modern, international standards.
And for the governor, the tomorrow of millions of children must not be jeopardised at the risk of famine and nutrition which stares Nigerians in the face.
The only guarantee we have as a state in particular and the nation in general out of the current economic crisis, according to Aregbesola, is to all go to farm.
As the Yoruba saying goes, when food is available, the pang of poverty is less felt. Massive production of food items locally is the answer to the nation's economic downturn.
That is what Aregbesola is promoting in Osun.
*Owolabi writes from Osogbo through kunleowolabi17@gmail.com