Posterity Will Judge Aregbesola Right – Babayemi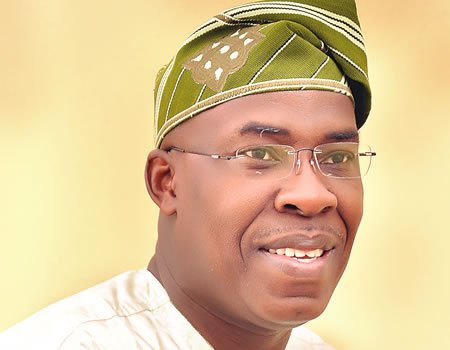 Omoba Dotun Babayemi, a chieftain of the All Progressives Congress (APC) in this interview with The Independent Newspaper shares his thoughts on development in Osun and other issues. Excerpts:
You were recently honoured with Evergreen Award for Humanitarian Services by the Osun state chapter of the Nigerian Union of Journalists (NUJ). What is your perception about the award?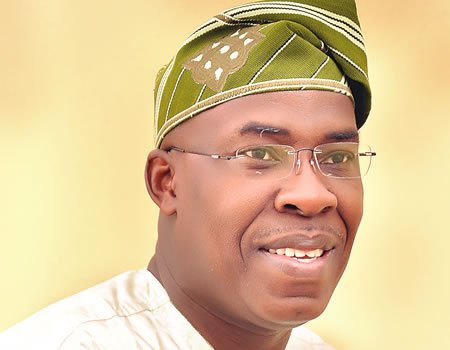 I am very grateful and I dedicated the award to Almighty God, my family and especially my constituency. Being recognised for humanitarian deeds is probably the most fulfilling thing. As a private citizen, I have done my bit in ensuring that the quality of life of people around us is improved. The award has brought me to a point where I am now encouraged to do more because having the fourth estate of the realm recognise you because of your contributions in the society makes it a lot more special. So, I am very much encouraged to do a lot more.
As a successful businessman, why have you decided to join politics which many people will describe as dirty?
If you look at some of the people that have come before us, someone like the great sage, Chief Obafemi Awolowo. He was a successful practitioner, yet he gave that up in order to serve his people. Look at our leaders like General Alani Akinrinade who lost everything in the fight to ensure that Nigeria remains one. We also have other leaders like the late Anthony Enahoro, Papa Bisi Akande and even the governor of the stateof Osun, Rauf Aregbesola. He was a successful businessman but he gave that all in service. I believe there is nothing as fulfilling and satisfying as being able to better the lot of the people in the environment. That to me is what politics is all about.
How will you assess the performance of Governor Rauf Aregbesola in the last six years?
Ogbeni Rauf Aregbesola over the last six years has been one of the most outstanding leaders we have had, not only in the Yoruba nation but Nigeria in general. When he came into power in 2010, within 90 days, he took 10,000 youths off the street through the O-YES programme.
He was the first person to do that till date. His challenge has always been focused on the people. Osun state was one of the first states to implement the minimum wage that was put forward at that time and it has a huge impact on him but through reasonable financial reengineering, he has been able to manage that aspect responsibly. We've had some challenges as a country.
For example, the FAAC allocation that comes to Osun is now a minuscule bit of what it used to be. Yet, if you go to the state of Osun today and you compare it to what it was at inception, and you look at every government that has been in place, the changes that we've had in that state since Governor Aregbesola beats everything else that was before it. Some of the challenges that people has is that they want everything now. The question they ask is ' what can I get into my pocket'?; forgetting that as a leader, you must have the vision that encapsulates not just the benefit of people of today but of the people of tomorrow.
When you assess his government in the area of infrastructure, based on the funds available, he is probably heads and shoulders above any other government in Nigeria today. If you go to the local government, there is no area in Osun today that you will not find an edifice that is encouraging not just to the populace but it is an incentive for the kids to want to go to school. It is an incentive for the parents to say this where my children are being trained. He is not just doing it for today but for generations yet to come. In terms of people-centric policies that he has put into place, I will score him 100 percent.
Osun introduced the school feeding programme which the FG has now copied. The number of children in Primaries 1-4 which were here before Aregbesola came in tripled when this were brought into place. Can you imagine what will happen if we are able to replicate this in all parts of Nigeria? That is investing in the future. If you go to the First Republic, the South Western part of Nigeria got independence before anybody else because of innovative programmes such as free education, infrastructural developments and so on. We had the first radio and television station in Nigeria at that time in Ibadan.
Liberty stadium in Ibadan was the first. If you look at the way Aregbesola is running his government, there are many firsts that is being replicated. History is judging Awolowo now for being a trailblazer. I am positive that posterity will also judge Aregbesola for good.