Nigerians Challenged To Patronise Indigenous ICT Products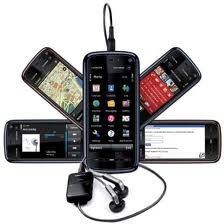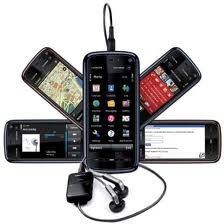 The Chairman, RLG Communications, Mr. Roland Agambire, has enjoined Africans, including Nigerians to consider patronage of locally developed ICT products in order to boost Africa's presence in the digital space.
Agambire, who gave the advice during an interactive session with journalists, said the company's $10 million (N1.6 billion) RLG phone manufacturing plant, located in the State of Osun would commence initial production next month, while full production would commence in November this year.
"We are putting up one of the biggest assembling plant in Nigeria, precisely in the State of Osun. We have our Nigerian head office in Lagos, but we are building an assembling plant in Osun State, from where we will be able to produce and sell all RLG products in Nigeria," Agambire said.
He however expressed regrets that Nigerians and Africans as a whole place priority on foreign made ICT products, over indigenous ICT products that were designed and developed in Africa.
"Africa has always been a source of raw materials for other countries that come to Nigeria and take away the raw materials and turn them into finished products. The finished products are later sold to us and Africans buy them. That is the situation with Africans," he said.
He added:  "We are supposed to be richer than any other country in the world, but we have allowed ourselves to be poor because of our own mindsets. We have made ourselves a cash society, whereby we must save money for everything we want to buy, unlike developed countries that get what they want first, through credit facilities and then pay latter."
According to him, if Africans would begin to believe in the African brand and begin to patronise them, then we would go places and compete well with the developed countries.
If we do that, we will be creating job opportunities for Nigerians and Africans.
The project has been described by the Osun Government as crucial in the government's quest to make ICT accessible to all.

Mr Agambire later told newsmen, work on the ultra-modern facility is progressing steadily and that he was impressed with progress so far.
He said when completed, the plant will be one of the biggest in the region, assembling 5,000 phones and 2,000 computers daily.
"We have projected that some 1,000 direct and permanent jobs will be created when the plant shapes up fully", he told reporters, promising his company's huge investment towards Research and Development to improve on product quality and service delivery.
While expressing gratitude to the Nigerian and Osun State governments for the support offered so far, Mr Agambire said his company was open to discussion on collaborative strategies aimed at using ICT to advance socio-economic progress of African countries.
The Country Manager of RLG Communications Group in Nigeria, Tosin Ilesanmi said there was the need for the introduction of locally accepted applications to boost the creativity of the teaming creative minds of many young people on the continent.
"We should believe in our own, allow our own to learn from their mistakes, and this will go a long way in changing the mindset of our people. From our mistakes, we will learn more and become better manufacturers in the future," he added.
(culled from THISDAY NEWSPAPERS & GHANAWEB)