Ebola: Osun Creates Four Quarantine Centres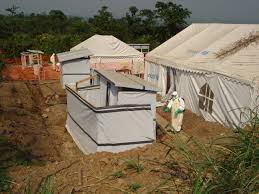 Osun State government said it has created four quarantine centres for suspected persons with Ebola Virus Disease (EVD) in the state.
The Special Adviser to Governor Rauf Aregbesola on Environment and Sanitation, Hon. Bola Ilori, disclosed this on Tuesday, August 19, 2014 during a parley with the staff of the state Ministry of Environment and Sanitation on the victory of Aregbesola in the state governorship election.
According to Ilori, the centes are located in Osogbo, the state capital, Iragbiji, Ilesa and Ejigbo.
Although the state has not witnessed any case of Ebola infection and is working on preventing the deadly disease from spreading to the state, Ilori emphasised the need for the centres to be created.
He maintained that the ministry has set up four committees that will ensure that the state is Ebola free adding that the committees would ensure that suspected Ebola patients are quarantined once detected.
He maintained that tourists outside the state should not attend this year Osun Osogbo Festival in other to curtail possible spread of the infection to the state.
He also warned adherents of the festival who might be having Ebola virus against bathing in the Osun river in order to get cure stressing that suspected Ebola infected persons will be quarantined in the state.