OSUN 2014: NGF Congratulates Aregbesola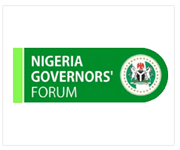 The Nigeria Governors' Forum, NGF, congratulates Ogbeni Rauf Aregbesola, the governor-elect of the State of Osun on his re-election at the just concluded gubernatorial elections in the State.
While we congratulate the governor for his victory, we also salute the people of the State of Osun for their conduct during the election. We also congratulate all the other 19 candidates and their parties for their peaceful conduct before, during, and after the election, and for demonstrating a rare spirit of sportsmanship by accepting the outcome of the poll.
We urge them all to work with Governor Aregbesola in taking Osun State forward.
The people of the state have made all Nigerians proud by demonstrating, again, that Nigerians, on their own can choose their own leaders on their own terms, in an ordered manner.
The peaceful conduct of the election assures us all that the future of democracy is bright in our country.
As he continues to savour the joy of his triumph at the keenly contested election, we call on Governor Aregbesola to be magnanimous in victory. He should consider the election as one in which there was no victor and no vanquished. We urge him to put behind him the acrimony and controversy that characterized electioneering in the state in the past few months and continue to work on his master plan of giving quality governance to the people of the state.
We also urge the governor's opponents in the election to be gallant in defeat, and demonstrate the requisite large-heartedness to warm up to the governor to take Osun State forward.
We commend the handling of the election by the Independent National Electoral Commission [INEC]. The commission's near-perfect handling of that election gives us hope that the 2015 elections would most likely be free, fair and credible. We urge the commission to remain focused and continue to perfect its processes ahead of the forthcoming elections. We in the NGF are ever ready to partner the commission in whichever way we can to ensure that it delivers on its mandate.
We urge all other national institutions and security agencies to emulate INEC, eschew partisanship and learn to discharge their responsibilities with professionalism. They should put their services at the disposal of all Nigerians irrespective of political affiliations. Our security agencies are important national assets in which all Nigerians have stakes and must not only be fair to all parties during elections, but must be seen to be so.
Once again, congratulations.
Asishana Okauru, Esq.
Director General