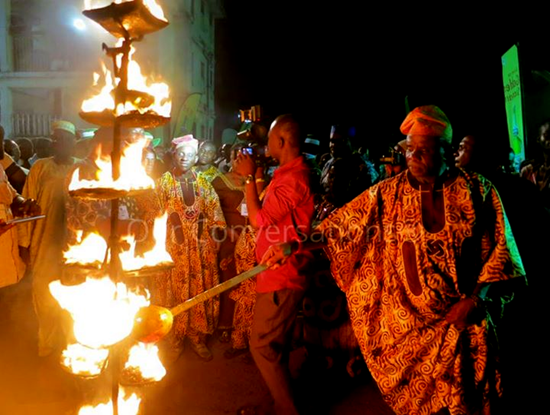 Osun-Osogbo Festival 2014: Lighting Of The 500-Year-Old Sixteen-Point Lamp #AtupaOlojumerindinlogun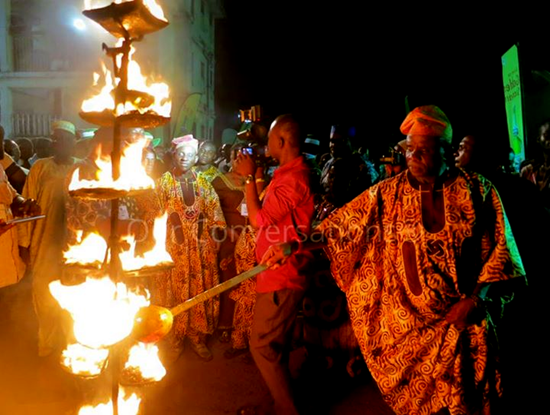 As this year's edition of Osun-Osogbo Festival progresses, the various marked-out activities/events are gradually being checked out. One of the most exciting events at the festival is the lighting of the 500-year-old sixteen-point lamp called Àtùpà Olójúmérindínlógún. During this event, the ancient sixteen-point lamp is kept burning from dusk to dawn while the people celebrate around it.
The lamp significantly exemplifies the beauty and glory of the environment at night. It can also be likened to the modern day electrification of a community area. During the 'watch night' event, the people of Osogbo came out in throngs, featuring a mix of old, young, females and males, mischief-makers and fun-lovers, core-traditionalists and tourists.
The Ataoja of Osogbo, Oba Jimoh Oyetunji, Olanipekun Larooye II and his wives danced round the burning lamp at three intervals in the course of the night. The fire was fed with oil all night long to keep it burning.