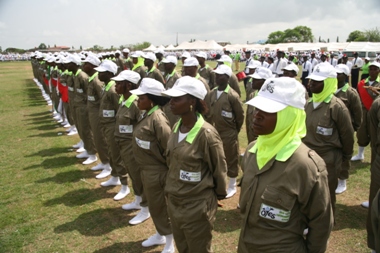 SPEECH: For Technology And Youth Development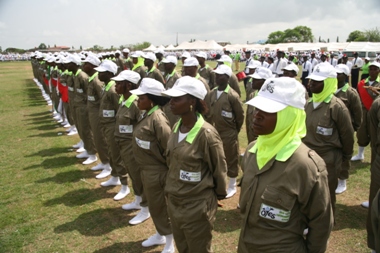 ADDRESS DELIVERED BY THE GOVERNOR OF THE STATE OF OSUN, OGBENI RAUF AREGBESOLA, AT THE OFFICIAL LAUNCH OF O'YES-TECH EMPOWERMENT PROGRAMME, HELD AT GOVERNMENT HOUSE LAWN, OSOGBO, ON THURSDAY JULY 31, 2014
Protocols,
FOR TECHNOLOGY AND YOUTH DEVELOPMENT
It is with unfeigned feeling of happiness that I convene with you all this morning for the launch of one of our valuable youth empowerment programmes, Osun Youth Empowerment Scheme-Technology (O'YES-TECH).
As you are aware, immediately our administration came into being, we promptly moved into action in order to arrest and reverse the unacceptably reprehensible chronic youth unemployment in Osun.
Therefore, in accordance with our promise to run government in unusual ways, we came up with a pioneering public sector youth employment project, known as the Osun Youth Empowerment Scheme (O'YES). It was conceived as a single but effective blow that would create a hugely irreparable hole in the well-entrenched fortress of youth unemployment.
And it did! Through this highly innovative scheme, we were able to take 20,000 of our youths away from the hopelessness and uncertainty of the unemployment market. The programme was designed as a two-year rolling scheme during which the volunteer cadets would be usefully and gainfully engaged and given soft landing after two years.
It is a programme under which the youths would undergo series of trainings that would make them, on the one hand, useful to society and, on the other hand, useful to themselves. During the course of the two years, the O'YES cadets are deployed in various public service capacities.
This would not only serve to inculcate in them the spirit of public service, it would also add immense value to the cause of societal development. But the cadets are equally given opportunities to acquire life-long vocations and skills in the diverse areas of our numerous development policies and programmes.
Such capacity-building skills trainings are the exit programmes into which the Cadets would graduate in order to enable them have economically and socially fulfilling existence thereafter. The O'YES-TECH is an important component of these exit programmes.
It was conceived by our administration, but it was designed and packaged in partnership with a private ICT firm, the RLG of Ghana. The O'YES-TECH is six-month highly intensive course in information and communication technology.
Under the programme, we plan to train 20,000 young people from the O'YES Scheme in batches of 5,000 each at 10 training centres spread across the state to facilitate easy accessibility.
During the course of the training the cadets are exposed to various aspects of applied computer technology which includeBasics of Computer system, Computer Software Application, Computer Hardware, Computer Networking, Mobile Phone Software, Basic Electronics, Mobile Phone Hardware, and Entrepreneurship Studies.
The programme has the following underlying objectives:
•        To train and set-up 20,000 youths in mobile phone assembly and repairs, computer technology (Desktop and Laptop) and entrepreneurial skills within.
•        To equip the trained youths with the necessary skills needed for sustainable employment (both as salary earners and as self-employers) in the ICT industry.
•        To create a platform for the trained youths to learn and share new and innovative technological ideas in the ICT industry during training.
•        To provide trainees with an exclusive environment to network and generate more job opportunities through practical placements and repair clinics during and after the course.
Accordingly, the ICT skills that the trainees acquire from this programme give them a wide-range of opportunities for gainful employment. It gives them the required ICT skills to make them eligible and highly sought-after for white-collar jobs.
And better still, it puts them in a good stead to be masters of their own fate by setting up their own business outfit. Should any of them decide to tread this self-employment path, they will have our government standing solidly behind them to give them the necessary backing.
We have made provision to assist them with start-up capital fund so as to overcome the daunting problem of financing their dream projects.
As a matter of fact, out of the first batch of 5,000 youths that have already been trained, 100 of them were sent to the RLG headquarters for further practical training in Ghana. Many of these – precisely 52 of them – have been offered direct employed by the company's phone and laptop factory in Ilesa.
Another 100 of the trainees are being engaged today by the company in sales activities, while 40 more are being empowered with kiosks and tools for after sales services. Some others have been similarly employed by other ICT firms such as CHAMS Plc and BEACON Power Services.
I am convinced that the O'YES-TECH will continue to be an unfolding story of goodness and bright future for our youths. I want to sincerely express my gratitude to RLG for its most fruitful and rewarding partnership with us.
O'YES-TECH is one of the ways we have been meaningfully engaged with our society, especially on job creation and youth development. We therefore have a deep sense of fulfillment that it has impacted positively on the people. Our greater joy is that your investment of hope in us by giving us your mandate has not been in vain. It is a mark of good and forthright political judgment that you have chosen us to be your leader. That singular decision has brought about the unprecedented development in the state in the past three and a half years and has changed the fortune of the state for better. We are on the march again and I am asking that you give me your support, just as you did in 2007 so that I will continue to serve you for another term of four years.
We need to take youth engagement to the next level and banish unemployment from our state. This among others will be the object of my pursuit as you renew my mandate. I count so much on your good judgment.
I thank you all for your attentive audience.
Osun a dara!